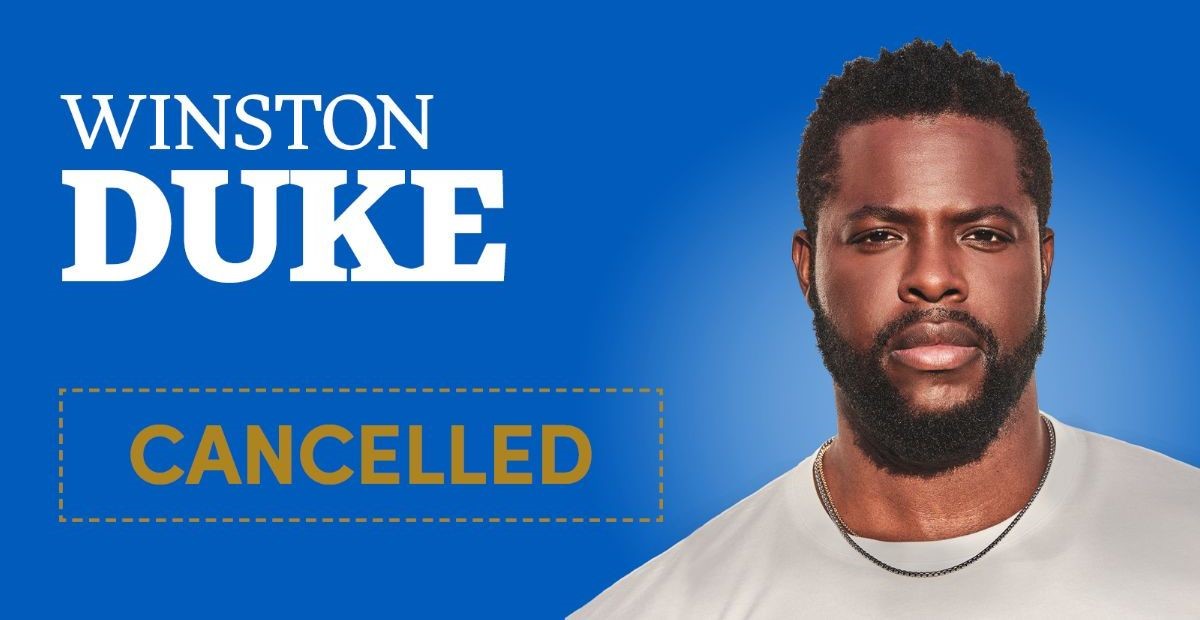 Dear guests,
We regret to inform you that the Distinguished Speakers Series lecture featuring Winston Duke scheduled for Thursday, November 4, at 7:00 p.m. has been cancelled due to a conflict with Mr. Duke's filming schedule.
Ticket refund information can be found below:
Guests who paid with a credit card will be automatically refunded within 30 days.
Guests who paid with cash should email ubcfatickets@buffalo.edu, or visit the Center for the Arts Box Office during office hours to initiate your refund. Office hours are Tuesdays and Wednesdays from noon – 6:00 p.m. When requesting your refund, please be prepared with your order information and ID.
Please feel free to contact us with any questions about this update, or the series overall. We look forward to seeing you at a future Distinguished Speakers Series event; please visit our website for more details about each speaker.
Thank you for your continued understanding, flexibility, and support of the series.
Office of University Events staff
University at Buffalo
(716) 645-3414
ub-speakers@buffalo.edu