Associate Professor of Psychology Julie Bowker is conducting research in Surat, India, on social withdrawal during early adolescence.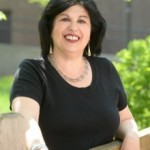 Filomena Critelli is an Associate Professor at the School of Social Work at the University at Buffalo. Her research interests include gender based violence, global migration and human rights. She is currently conducting research on gender-based violence in Pakistan and NGOs and women and human rights activist's strategies to delimit it.  As Co-director of the Institute for Sustainable Global Engagement at the University at Buffalo School of Social Work, she is also involved in developing research and teaching partnerships with academic institutions and NGOs in India and Pakistan and efforts to internationalize UB's social work curriculum.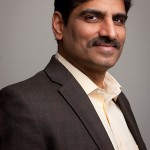 Dr. Venu Govindaraju is a SUNY Distinguished Professor of Computer Science and Engineering at the University at Buffalo, State University of New York. He received his B-Tech (Honors) from the Indian Institute of Technology (IIT), Kharagpur, and his Ph.D. from UB. He is the founding director of the Center for Unified Biometrics and Sensors. He has authored more than 350 scientific papers and graduated 25 doctoral students. He has been the Principal or Co-principal investigator of projects funded by government and industry for about 60 million dollars, and has steered the OCR community research towards includingIndic scripts in digital library initiatives. Dr Govindaraju is a recipient of the IEEE Technical Achievement award, and is a fellow of the AAAS, theACM, the IAPR, and the IEEE.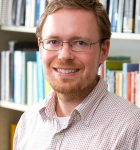 Walter Hakala is Associate Professor in the Department of English where he teaches courses on South Asian literature and culture in conjunction with the Asian Studies Program.  He has published work on language in Afghanistan, coffee connoisseurship in eighteenth-century Delhi, an early modern medical vocabulary, debates on the authorship of an early Indo-Persian children's vocabulary, and the role of Indians as interpreters during the First Anglo-Afghan War. His book, Negotiating Languages: Urdu, Hindi, and the Definition of Modern South Asia (Columbia, 2016), provides insight into the forces that turned intimate speech into a potent nationalist politics, intensifying the passions that partitioned the Indian subcontinent. His current research explores the emergence of vernacular epigraphy and literacy in South Asia.

Sameer Honwad, Assistant Professor in the Department of Learning and Instruction (Graduate School of Education), focuses on environmental decision-making processes and how students merge different knowledge systems to make sustainable environmental decisions pertaining to their everyday life. He has collaborated with partner institutions in Bhutan and India. Some of his latest projects can be found at https://voicestohearcdatribe.org 
Dr. Laura Lewis, Director of Field Education and Co-director of the Institute for Sustainable Global Engagement at the University at Buffalo School of Social Work, has facilitated academic partnerships in Moldova and developed and supervised international field placements for MSW students in several countries including India, Macedonia, Thailand and Korea.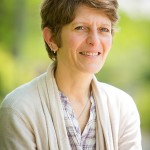 Professor of English and Carine Mardorossian works on postcolonial theory, and focuses her research on the literature and issues pertaining to subalternity and the questions raised by the Subaltern Studies Group.
Shaanta Murshid is an Associate Professor at the School of Social Work at the University at Buffalo. Her research interests are: economic interventions including microfinance, domestic violence, political violence, genocide, and forgiveness. She is currently working on a project on intergenerational transmission of genocide-related trauma in Bangladesh. She is the UB Delegate to the American Institute of Indian Studies.
Molly Poremski, Library Liaison for the Asian Studies Program, is working with faculty and students to help UB expand its South Asia collection. Please visit this site for more information about Asian Studies materials in the UB libraries.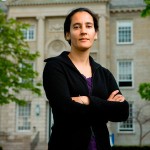 Samina Raja, Professor in the Department of Urban and Regional Planning, researches planning and design for sustainable food systems and healthy communities. Dr. Samina Raja's research program focuses on understanding the role of planning and policy in building sustainable food systems and healthy communities. She is the Director of the Food Systems Planning and Healthy Communities Lab (the "Food Lab") where much of her research unfolds with the engagement and collaboration of an outstanding research team. In partnership with collaborators nationwide, Dr. Raja is currently directing Growing Food Connections, a comprehensive five-year initiative funded by the National Institute of Food and Agriculture to build capacity of local governments to strengthen food systems. Her additional research interests include the role of planning in communities experiencing conflict (she is especially interested in the region of Kashmir in South Asia), and the fiscal dimensions of urban and regional planning.
Professor of Computer Science Rohini Srihari has developed a program for multilingual data-mining in Urdu that will allow for computational processing of documents, to include speech tagging, sentiment analysis, and topic detection.
Are you a UB faculty member or student who would like to be listed here?  Please contact us and we'll include you right away!