Asia@

Noon
The Case of the Vanishing Maharaja
Urdu Travel Literature and Princely Politics in South Asia
Friday, March 10, 2017
12 to 1 pm
280 Park Hall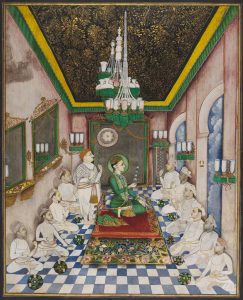 In 1851, the young Tukoji Holkar, Maharaja of Indore, went missing under suspicious circumstances. Some said his regent wanted him out of the picture. Others speculated that he'd been kidnapped and taken to Calcutta by nefarious colonial agents. In truth, he'd  skipped town to make a clandestine tour of of North India. After his return, Holkar did something that was doubly unprecedented for a Persian-speaking court of his time: he wrote a travelogue, and he wrote it in Urdu. Following his lead, other princes across the region began to write their own, increasingly elaborate travel accounts. By the end of the 19th century, writing about travel have become a well established expression of princely praxis. Focusing on two narratives in Urdu from 1851, this talk will argue that the decision to write a travel account – and to do so in Urdu – reflected Holkar's, and the princely states', desire to use travel literature to stabilize their legitimacy at a time when colonial predations had rendered it increasingly precarious.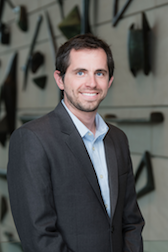 Daniel Majchrowicz is an Assistant Professor of South Asian Literature and Culture at Northwestern University. He received his PhD from Harvard University in 2015. He is currently working on two manuscripts. The first is a study of Urdu travel writing from 1830-1950, tentatively titled "Travel and the Means to Victory: Travel and Travel Writing in Modern South Asia." The second is a collaborative project aimed at producing a scholarly anthology of Muslim women's travel writing from across the world, entitled "Veiled Voyagers."
Supported by the UB Honors College and Asian Studies Program.