Randi Zuckerberg ~ Distinguished Speaker Series
October 26, 2016 @ 8:00 pm

-

10:30 pm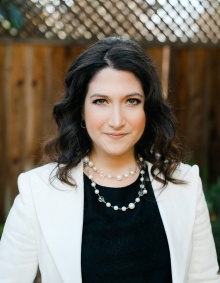 Randi Zuckerberg | Oct. 26, 2016
Founder and CEO of Zuckerberg Media; Former Director of Marketing at Facebook
Free tickets available now for graduate students at the SBI Ticket Offices (221 Student Union and 350 Harriman Hall).  1 per UB ID.
More About Randi Zuckerberg
Randi Zuckerberg believes in being a three-dimensional woman of many titles. She is the Founder and CEO of Zuckerberg Media, a boutique marketing firm and production company. Prior to founding her own company, Zuckerberg worked at Facebook, where she created and ran the social media pioneer's marketing programs from 2005-11.
She is the author of two books: "Dot Complicated," a New York Times best-seller, discusses Zuckerberg's personal journey on the front lines of Facebook and her thoughts on how technology is changing our lives. The book inspired a weekly business radio show "Dot Complicated with Randi Zuckerberg" on SiriusXM. "Dot," a children's picture book, features an energetic, techy girl. In collaboration with Jim Henson Productions, "Dot" will air as an animated children's TV show on NBC Sprout this September.
Zuckerberg is a television host and producer. In 2011, she was nominated for an Emmy Award for her innovative blend of online/TV coverage of the U.S. elections. In 2012, she executive produced a docuseries on Bravo about Silicon Valley's startup culture, and you can currently see her starring in "Quit Your Day Job" on NBC's Oxygen, where she mentors and invests in entrepreneurs. She also regularly appears on "The Today Show."
In her spare time, you will find Zuckerberg at the theater. A lifelong theater lover, she starred in "Rock of Ages" on Broadway for a 30-show run in 2014. Zuckerberg is a TONY Awards voter and serves on the American Theatre Wing's tech advisory committee.
For source or more information, please visit:
Lecture Sponsor(s)