Distinguished Speaker Series presents Aly Raisman
November 16, 2021 @ 7:00 pm

-

9:00 pm

Free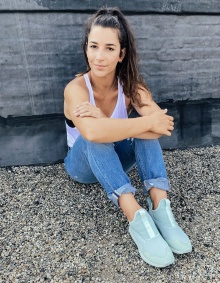 Aly Raisman
Gold Medal-Winning Gymnast | Advocate for Positive Body Image
Free tickets available for graduate students starting November 4th at 9:00am
online
through the UB Ticket Office.  1 per UB ID.
Tues., Nov. 16, 2021 at 7:00 p.m.
Center for the Arts, UB's North Campus
More About Aly Raisman
Aly Raisman, team captain of the gold medal winning Women's Gymnastics teams in 2012 and 2016, is the third most decorated American gymnast of all-time. The most decorated U.S. gymnast at the 2012 Games, Raisman captured the hearts of millions as she became the first American gymnast to win gold in the floor exercise. One of only three U.S. gymnasts to make back-to-back teams in more than 20 years, she helped guide the team to gold and landed a silver medal performance in the All-Around competition at the 2016 Games.
A leader on and off the floor, Raisman uses her platform to help normalize the conversation around mental health, encourage positive body image and promote the importance of self-care. In her New York Times best-selling memoir, "Fierce," she shares the highs and lows of her journey, including her survival of sexual abuse. Inspired by an army of survivors, Raisman continues to advocate for systematic changes within the sport of gymnastics and the eradication of sexual abuse.
Follow Aly on Twitter: @Aly_Raisman and Instagram/Facebook: @AlyRaisman