Distinguished Speaker Series ~ Nyle DiMarco
October 23, 2019 @ 7:30 pm

-

10:00 pm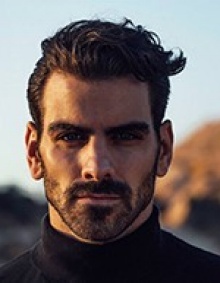 Nyle DiMarco | Oct. 23 | Alumni Arena
Deaf Activist and Winner of "America's Next Top Model" and "Dancing with the Stars"
Free tickets will be available for graduate students to reserve online as of October 9th.  1 per UB ID. Tickets will be available for pickup at the UB Ticket Office (221 Student Union) on October 14th.  As of October 23rd any tickets still available will be given away to any UB GSA student (regardless if they have reserved it online) at the UB Ticket Office until 3pm.  After that, any remaining tickets will be available at the door.
*PLEASE MAKE SURE TO PICK UP YOUR PHYSICAL TICKET(S) FROM THE UB TICKET OFFICE IN 221 STUDENT UNION.  THE EMAILED TICKET IS ONLY A VOUCHER AND WILL NOT BE ACCEPTED FOR ADMISSION BY THE VENDOR.
More About Nyle DiMarco
Nyle DiMarco empowers others to believe they can do and be anything they want in life, no matter the obstacle. He won the mirror ball trophy on ABC's "Dancing with the Stars" (season 22) and was the last model standing on The CW's "America's Next Top Model" (cycle 22). Born into a multigenerational deaf family, he is an honorary spokesperson for Language Equality and Acquisition for Deaf Kids (LEAD-K) and founder of the Nyle DiMarco Foundation, which works to improve the lives of deaf people around the world. DiMarco co-produced the 2018 return to Broadway of "Children of a Lesser God" starring Joshua Jackson and Lauren Ridloff. DiMarco was also a creative collaborator on The ASL App, created by native deaf signers to teach conversational American Sign Language.
DiMarco has a passion for language, literacy and advocacy within the deaf community and beyond. Believing that his deafness is "an asset rather than a limitation," he builds a bridge between the deaf and hearing by shining a light on not only the struggles, but also the triumphs of the deaf culture.