Distinguished Speaker Series ~ Jeff Corwin
April 1 @ 7:30 pm

-

10:00 pm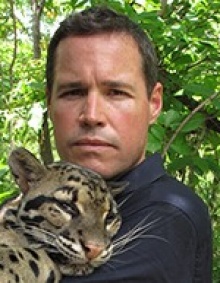 Jeff Corwin | Apr. 1 | Center for the Arts
Host of "Ocean Mysteries," Renowned Conservationist and Environmental Journalist
Free tickets will be available for graduate students to reserve online as of March 15th.  1 per UB ID. Tickets will be available for pickup at the UB Ticket Office (221 Student Union) on March 23rd.  As of April 1st any tickets still available will be given away to any UB GSA student (regardless if they have reserved it online) at the UB Ticket Office until 3pm.  After that, any remaining tickets will be available at the door.
*PLEASE MAKE SURE TO PICK UP YOUR PHYSICAL TICKET(S) FROM THE UB TICKET OFFICE IN 221 STUDENT UNION.  THE EMAILED TICKET IS ONLY A VOUCHER AND WILL NOT BE ACCEPTED FOR ADMISSION BY THE VENDOR.
More About Jeff Corwin
As the host of the Emmy Award-winning ABC wildlife adventure series "Ocean Mysteries with Jeff Corwin," Corwin educated and entertained audiences with his knowledge and deep sense of caring about the natural world. During Corwin's television career, he also hosted Animal Planet's "The Jeff Corwin Experience" and "Corwin's Quest," along with a variety of popular television series on networks like Disney Channel, Discovery Channel, Travel Channel and Food Network. Corwin's work on CNN's critically-acclaimed "Planet in Peril" with Anderson Cooper and as a special science and the environment correspondent for NBC News has solidified his place as one of the world's leading environmental journalists.