Discount Buffalo Zoo Tickets Available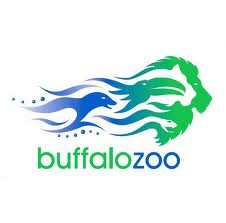 Bring your family out for a day at the Buffalo Zoo!
Tickets can be used anytime between May 21st and December 31st. Tickets on sale at the SBI Ticket Offices (221 Student Union and 135 Diefendorf Hall) starting May 14th until July 31st (or until sold out) for $10 each. 2 per UB ID. Limited quantity available. First come, first served.  *Tickets include $10 food voucher.*  All sales are non-refundable.
SBI Ticket Office Summer Hours (starting Monday, May 21st)
North Campus (221 Student Union): Monday, Wednesday and Thursday 11:00am – 3:00pm
South Campus (135 Diefendorf Hall): Tuesday, Wednesday and Thursday 11:00am – 3:00pm