The GSA Election Committee is pleased to announce the results of the 2023-2024 GSA Officer Election vote:
President:
Isaac Kolding: 146
Jennifer Schechter: 120
(22 abstentions)
Vice President:
Sarah MacDougall: 248
(36 abstentions)
Treasurer:
Melanie March: 167
Joshua Joseph: 83
(36 abstentions)
These elected candidates will officially take office on June 1, 2023.
Thank you to all of the graduate students who participated in the vote!
Sincerely,
GSA Election Committee
Elizabeth Vohwinkel (EC Co-Chair)
Andrew Brown (EC Co-Chair)
Stephine Hunt  (EC)
Emily Lapan (EC)
Morgan Redington (EC)
The Candidates
For President: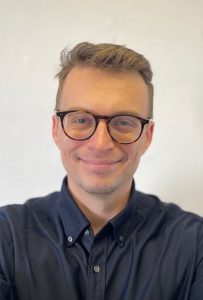 Isaac Kolding
"I support living wages, increased international student representation, and simplifying GSA rules and procedures."
I'm Isaac, a third-year PhD student in the English department. I'm running for president of GSA so that I can advocate for graduate students in meetings with UB's administration, increase international student representation in GSA, and simplify GSA's policies and procedures.
As president of the GSA, I will build on GSA's legacy of advocating for graduate students by continually calling for the following university-wide changes:
Graduate students are workers, and we deserve a living wage. University administrators need to raise our stipends to the level of a living wage. I believe this is both in the best interests of graduate students and in the best interest of the University because it will empower graduate students to focus on what they do best: research and teaching.
While PhD students don't pay broad-based fees, some funded MA students continue to pay them. No funded graduate student should pay broad-based fees, no matter what kind of program they're in.
Of course, as president of GSA, I will not have the power to make these changes. I can only pressure University administrators to make them. However, there are some issues within GSA that I plan to address if I am elected:
GSA's club procedures can be complicated—for GSA clubs, it can often take several weeks to schedule events and to get them approved, and it's often difficult to get reimbursement for organizations' funding requests. I'd like to make these procedures as simple and fast as possible. So, as president, I would like to implement a systematic review of GSA club procedures and policies. As part of this process, I will consider modifying, automating, streamlining, or removing club check-in requirements and event approval processes.
Because of some federal regulations, international graduate students are able to run for positions in the GSA executive board. International students deserve a bigger voice in GSA affairs. To increase international student representation, I will consider a number of proposals, including the creation of a volunteer advisory position for international graduate students; strengthening connections between the GSA executive board and international student club leadership; and, if it's feasible, modifying the funding structure of GSA executive board positions to allow international students to run for these posts.
Procedural paperwork for conference funding can be, as one graduate student has told me, "too complicated and finicky." In addition to simplifying and streamlining GSA club procedures, I want to investigate whether conference funding paperwork can be shortened, simplified, and made easier.
GSA's budget should continue to prioritize graduate student conference and research funding. I will not support proposals to increase per-student departmental club funding unless such proposals will benefit graduate students' research projects or career prospects.
With your support, I believe that GSA can help make UB an even more welcoming and supportive environment for all graduate students to live, work, and learn. If you have any questions about my campaign, feel free to contact me: isaackol@buffalo.edu.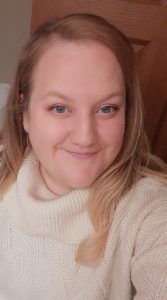 Jennifer Schechter
"A tested and excellent student leader with experience and passion for the job."
Hello! My name is Jen, and I am a PhD Candidate in Linguistics as well as your current Graduate Student Association Vice President. I've really loved and appreciated my time with the GSA, from my five years as MDRF Director to these last two years as Vice President. During my time on the GSA E-Board, I've had the amazing opportunity to work with our awesome clubs making sure that all necessary documents (minutes, by-laws) are accurate and consistent, ensuring that meetings and events run smoothly and helping clubs through any conflict that may arise. I have also worked with club leadership to train them on the GSA's policies and procedures, spending time updating the training to make it more easily accessible and completable. I've had the opportunity to collaborate with the Graduate School to create new professional development programming and events for graduate students, and I've been creating new connections between the GSA and various on-campus partners that could be excellent resources for graduate students. In addition to advocating for all graduate students, I have also started the conversation about gaps in the leave policies for things like illness, parental leave and bereavement.
As your President, I will continue to grow the GSA's relationship with the GSEU, helping support their mission and efforts and pushing campus leaders to listen and make necessary changes. I will continue to advocate for our students and will establish regular meetings with UB's president's office to have these important conversations. I will continue to grow the GSA's professional development programming, seek to enhance and grow the GSA's communication with our constituents and work with remote and online students to make sure they are being reached and heard. Importantly, I will work to make space at the table for international and underrepresented students to make sure their voices are heard as we continue to build these bridges in our organization, with campus administration and with our partner offices.
In addition to my time as GSA Vice President, I have more than 15 years of professional experience in varied management positions, allowing me to gain a thorough understanding of how an organization functions and how important all the pieces of the puzzle are. This experience has allowed me to attain excellent leadership and communication skills that are invaluable to the position of President, as I've worked with everyone from club representatives to GSA staff members to University administration. I am passionate about continuing to support the organization and our amazing staff in providing necessary services to our students.
It has been an absolute privilege and honor serving the graduate community here at UB, and I would love the opportunity to continue doing so.
For Vice President: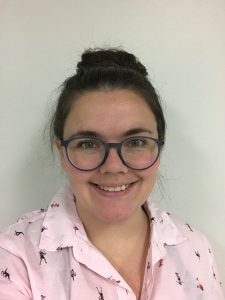 Sarah MacDougall
"Engaged, service-oriented student with a passion for connecting people and resources."
Hi! I'm Sarah, a master's student in Linguistics with interdisciplinary interests in music, language, and cognitive science. Through my work as a Graduate Assistant in the Office of Graduate Professional Development, I've had the opportunity to interact with students from a variety of fields and value the chance to get input from many different perspectives regarding what people want their graduate experience to be like. A lot of my job is assisting with program planning and execution as well as investigating ways that the Graduate School might better serve graduate students at all levels. I hope to continue building the relationship between the GSA and the Graduate School while linking students and clubs to resources they may not be aware of (or helping to create resources we currently have a need for).
I am also an active member in my departmental club, serving as webmaster and participating regularly in meetings and events. I feel strongly that graduate students should have a voice in their experiences outside of the classroom, and thus have a vested interest in seeing clubs flourish. Prior to coming to UB, I worked for various non-profit organizations doing both communications and outreach, which has allowed me to gain insight into how all the cogs fit together. Putting my knowledge to work by communicating extensively with clubs on a larger scale is something I would treasure greatly. As GSA Vice President, I look forward to being a conduit between student clubs, the board, and campus administration in pursuit of the shared goal of student success.
For Treasurer: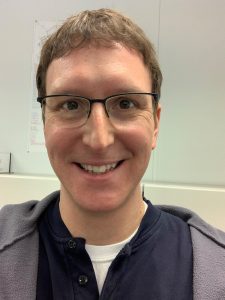 Joshua Joseph
"Proactive for graduate student's financial needs! Looking forward to serving you!"
I am running for GSA Treasurer because I thoroughly enjoy the position. I've concentrated my efforts on the financial requests and needs of graduate students. Being able to fulfill these through survey data from various GSA committees has been an honor and a privilege. Through the pandemic, I have been very responsive to emails from graduate students with their financial concerns for submitting paperwork and inquiries about the general GSA financial approval process. Leading the Finance Committee gives me the pleasure of hearing about all the events and activities that take part within the graduate student body. I have the experience required for the position regarding cash flow analysis and the availability of funds to meet ongoing operation costs. I am by nature very detail oriented and anticipate being very attentive to GSA forms and files. I have a unique ability to read and interpret standards, legislation and practice from industry, which was required from a previous employer. I can lead activities, take responsibility for correcting problems and be receptive to change. I am enthusiastic about developing organizational strategies to streamline funding matters for areas where graduate students need financial assistance the most. I would greatly enjoy being a part of this organization moving forward.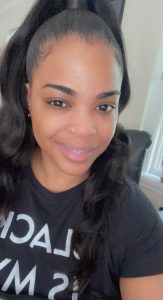 Melanie March
"I want the GSA to represent the needs of graduate students of all academic levels."
My name is Melanie March, and I am an M.A. candidate in the English department here at UB. Before my postgraduate pursuit, I worked as an officer at Citibank, holding the title of Assistant Vice President. During my time at Citibank, I worked in various positions that have allowed me to accumulate several skills that would prove extremely useful in the position of Treasurer on the Graduate Student Association (GSA) executive board. In one of my roles, I was responsible for performing reconciliation for cash and securities settlements processed by the bank on behalf of its customers. I have extensive experience in dispute resolution and have been accountable for settling cash and securities transactions totaling hundreds of millions of dollars.
As a member of the GSA executive office, I aim to ensure a diverse presence that represents the varying educational levels of the graduate student body. I understand that many master's students seek to develop their leadership skills and build their professional networks. As Treasurer, I would ensure that the GSA is committed to providing resources and events to aid in this endeavor. As a member of the executive office of the GSA, I am interested in ensuring that the policies, processes, and events we produce are tailored to the needs and desires of the graduate student body.
As Treasurer, my goals would be to:
Collaborate with the other executive board members to develop a budget that reflects the goals and priorities of the UB graduate student body.
Work with other campus organizations to identify collaborative funding opportunities and partnerships.
Ensure that the GSA's financial records are correct and up to date. Prepare and present regular financial reports to the GSA's executive board and general membership.
Look for and apply for grants and other forms of funding to help the organization's goals and initiatives.
Create and implement a fundraising strategy to support the GSA's activities and events. Examples include asking alums for donations, collaborating with local businesses, or organizing fundraising events.
Collaborate with the executive committee to develop and implement investment strategies that align with the GSA's long-term objectives.
Provide financial education and support to the graduate student community. Examples include budgeting, financial planning, and debt management workshops.
While my primary responsibility would be managing the financial affairs of the GSA, I am also interested in creating a space open to collaboration and feedback from all levels of the graduate students attending the University at Buffalo. If elected, I vow to be receptive to the input of the students represented by the GSA and to cultivate an environment where students feel welcome to participate in all the activities that the GSA manages.
Linkedin Profile: www.linkedin.com/in/melanie-march-b58176114
Details concerning election procedure can be found in the 2022-2023 Election Code.