The GSA Election Committee is pleased to announce the results of the 2021-2022 GSA Officer Elections:
President:
J Coley: 197
(32 abstentions)
Vice President:

Jennifer Schechter Powrie: 195
(34 abstentions)
Treasurer:
Joshua Joseph: 203
(26 abstentions)
These elected candidates will officially take office on June 1, 2021.
Thank you to all of the graduate students who participated in the vote!
Sincerely,
GSA Election Committee
Daniel Duran (EC Chair)
Tania Islam (EC)
Xingyu Chen (EC)
Mi Jin Jung (EC)
Gursimran Singh (EC)
The Candidates
For President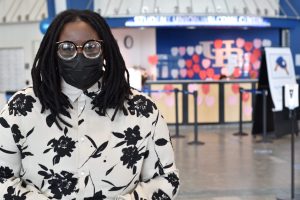 J. Coley
"J for UB GSA President: Providing Leadership, Experience, and Dedication in a time of Uncertainty"
It has been an absolute pleasure to serve as President of the Graduate Student Association for the past three academic years. I ran the last three years with hopes of bringing real change to the University at Buffalo. Graduate students, especially TAs/GAs/RAs are the backbone of this university. Despite our important role, we are routinely exploited by upper administration and the institution as a whole. My goal over the past three years has been to be a voice for all graduate students at UB. Over the past three years I have advocated to stop increases in broad-based fees. I've fought alongside the UB Living Stipend Movement to implement livable wages for graduate student workers. And I've routinely brought upper-administration to task about lack of representation as it pertains to underrepresented racial minorities on campus.
The Graduate Student Association was severely affected by the forced transition from Sub-Board I, Inc. to FSA in 2019. When this transition occurred we were all concerned about the future of the GSA. Under my leadership, GSA sued the University at Buffalo. Although we were not successful in that fight, GSA has stayed afloat and continues to be a valuable resource for the graduate students it represents.
When the COVID-19 Global pandemic forced the university to move to distance learning, we were once again concerned about the future of GSA. So much of GSA is about in-person support, events, and services. Under my leadership, GSA has continued to be an organization that advocates for the needs of graduate students even during these unprecedented times. In these uncertain times, the Graduate Student Association needs a leader that is not only experienced, but dedicated to advocating for the needs of graduate students. There is no one more qualified to do this than me.
I am honored that you have trusted me to lead this organization over the past three years. I hope that with your support, I can serve as Graduate Student Association President for one last year before I graduate.
For Vice President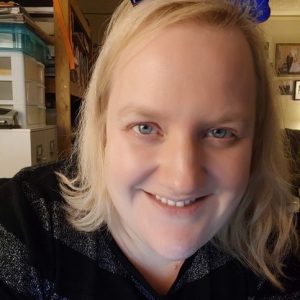 Jennifer Schechter Powrie
"A tested and excellent student leader with experience and passion for the job."
Hello! I'm Jen, and I am a PhD Candidate in Linguistics. As my academic interest might imply, communication is important to me and is one of the areas I intend to focus on if elected Vice President of the Graduate Student Association. We need to continue to open the communication channels between the organization, its clubs and all GSA represented students. We need to ensure that we are communicating effectively to the graduate student community; i.e.: is our marketing working? Are we utilizing the best communication methods?
To excel in this job, I have both extracurricular and professional experience. For the past five years, I have served as the Mark Diamond Research Fund (MDRF) Director for the GSA. In this capacity, I have been able to meet with many graduate students, lead workshops, build a relationship with UB administration, streamline the MDRF application process and so much more. In addition to this, I've also served as GSA Treasurer and Interim GSA President. And throughout my time at UB, I've had the privilege of serving as a graduate student representative on several committees—from the Food Pantry Task Force to the One World Café Steering Committee. I have more than 15 years of professional experience in varied management positions, which has allowed me to gain a thorough understanding of how an organization functions and how important all the pieces of the puzzle are. It has also allowed me to attain excellent leadership and communication skills that are invaluable to the position of Vice President, as they work with everyone from club representatives to GSA staff members.
As your Vice President, I look forward to working with all the clubs directly and being given the opportunity to continue serving the graduate community here at UB.
For Treasurer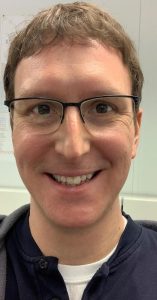 Joshua Joseph
"Bank on me I'll treasure your vote! Turning cents into dollars, it all adds up!"
I am running for GSA Treasurer for a fourth term because I thoroughly enjoy the position. Being able to fund graduate students through the GSA has been an honor and a privilege. Through the pandemic, I have been very responsive to emails from graduate students with their financial concerns for submitting paperwork and inquiries about the general GSA financial approval process. Leading the Finance Committee gives me the privilege of hearing about all the events and activities that take part within the graduate student body. I have the experience required for the position regarding cash flow analysis and the availability of funds to meet ongoing operation costs. I am by nature very detail oriented and anticipate being very attentive to GSA forms and files. I have a unique ability to read and interpret standards, legislation and practice from industry, which was required from a previous employer. I can lead activities, take responsibility for correcting problems and receptive to change. I am enthusiastic about developing organizational strategies to streamline funding matters for areas where grad students need money the most. I think the GSA does great work advocating for grad student needs, and I would greatly enjoy being a part of this organization while representing UB.
Sincerely,
GSA Election Committee
Daniel Duran, Election Committee Chair (Pharmaceutical Sciences)
Tania Islam (Public Health)
Xingyu Chen (Global Gender Studies)
Mi Jin Jung (Civil, Structural & Environmental Engineering)
Gursimran Singh (Computer Science Engineering)
Details concerning election procedure can be found in the 2020-2021 Election Code.