Your Role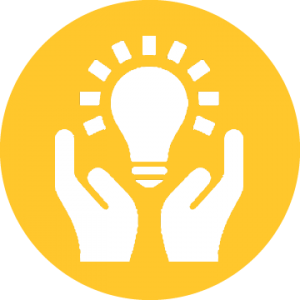 As a practitioner or educator in the Helping Professions, you can play a part in increasing the digital literacy within your profession.  Here are some of the ways that you can participate.
Subscribe to this Blog
Please subscribe to our blog, so that you can receive an email notification every time we post a new article, which is once a month.
You can also follow our page on Facebook.
https://www.facebook.com/HAPPE.HelpingApps/
Share this Blog
You can also share this blog with your friends and colleagues.  You can share the blog posts and articles on this site through facebook, linkedin and twitter.
Rate the Apps
Have you used any of the Apps that we have reviewed? If so use the star ratings to rate the app, this will help other prospective users to find the best apps for their practice or teaching.  You can also leave a comment on our reviews to add more detail about your experiences with a particular app, it is always helpful to have multiple perspectives on how an app functions.
Contribute a Guest Review
Have you used an App that you would recommend for others?  If you have, you can write a guest review and we will publish it, acknowledging your contribution.  Check out our guidelines for submitting a guest review.
Tell us how you use Apps in your Teaching
Are you an instructor in a helping profession, and do you use apps in your classes?  If so we invite you to create a short description of how you integrate Apps into your courses or field supervision.  Check out our list of existing sample assignments and our Guidelines for contributing a sample assignment.  We will be happy to share your good work with others, so that they can benefit from your experience.
Tell us how we are doing
Do you have suggestions on how we could improve our blog?  Do you have questions about any of the content that is on our pages? If you do we would love to hear from you!  Please contact us at swtech@buffalo.edu.
Support our Blog
If you would like to make a donation to support our blog or would like to sponsor part of the blog series, please visit the UB School of Social Work's Giving page for information.
Comment Policy
We encourage you to add a rating and comments about our review(s). You may not post any unlawful, threatening, defamatory, obscene, pornographic or other material that would violate the law. All comments should be relevant to the topic and remain respectful of other authors and commenters. You are solely responsible for your own comments, the consequences of posting those comments, and the consequences of any reliance by you on the comments of others. By submitting your comment, you hereby give the UB School of Social Work the right, but not the obligation, to post, air, edit, exhibit, webcast, re-use, publish, reproduce, use, license, print, distribute or otherwise use your comment(s) and accompanying personal identifying and other information you provide via all forms of media now known or hereafter devised, worldwide, in perpetuity.