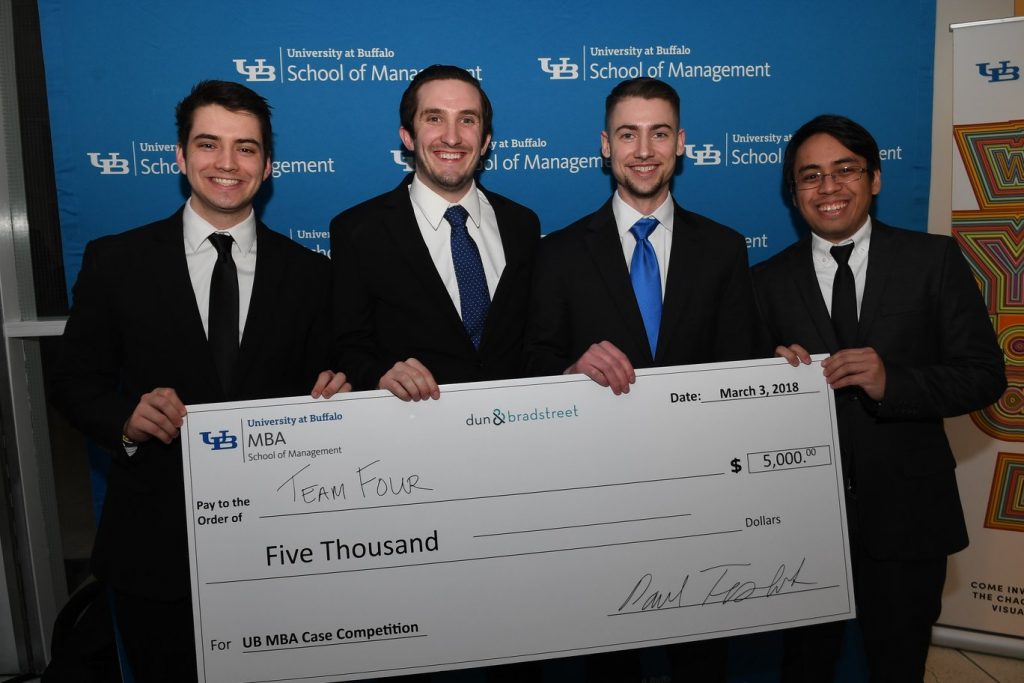 DEADLINE EXTENDED! Pre-register your team by Feb 22 to enter UB's Annual case competitions.  The competitions (one for undergraduates and one for MBAs) will take place April 5-6 and challenge teams from business schools to compete in a real-world case analysis and solution presentation to a panel of executive judges.
This is an opportunity for you, your team and your school to showcase your skills, compete with the best, and network with peers and employers.
Best of all, we offer team and individual prizes, totaling $10,000 for each case competition. Special thanks to our sponsors, Citi and Dun & Bradstreet.