Leading others, no matter how big or small the endeavor, is one of the greatest privileges a person can ever have. The happiest and most stimulating time of my life was when I served as a company commander in Afghanistan and Alaska as a member of the U.S. Army. I was lucky enough to have a boss that allowed his subordinates the flexibility to think and act innovatively to solve problems and complete missions. Rules and regulations were of course non-negotiable, but within those constraints there was a lot of opportunity to be creative and define your own organizational culture. I had come to terms with the idea when I left the Army that this company commander position would forever be the best job I'd ever have, and I'd never achieve that pinnacle again. A year and a half into the UB MBA program and a year into building my own startup, I'm much more confident that I may be able to reach that level of job satisfaction again someday.

Make no mistake, it's not easy to start a business while in graduate business school. Your course load is intense, your MBA team deliverables are always looming, your family deserves time carved out where you put the books and spreadsheets away, and you still need to find time to see your friends and let loose a little to preserve your sanity. Most would not think that this is an ideal time to start a business, but it actually is the ideal time to start a business. I recommend that anyone with even a passing interest in entrepreneurship should at least take a stab at it and see if it is something you would be interested in. If you have or know of a problem that isn't being solved, think of a solution and you've established the essentials to a value proposition. Build a business around that value proposition you have the fundamentals to launch a startup. It's not as complicated as you think, but that doesn't make it any easier. Even if you don't end up being an entrepreneur, thinking innovatively is an essential skill that people look for in hiring managers. It was a defining characteristic that I looked for in my junior lieutenants — don't come to me with a problem, come to me with a solution.
In short, the UB MBA program will be of great service in helping you take your venture to the next level, regardless of what stage your idea is at. Here are some key lessons I've learned as to why you should consider entrepreneurship in this program. I hope it helps!
You are at a location with a wealth of advisors ready to assist you and open up their contacts.Seriously, the people here are amazing. I've never wanted for advice (technical and strategic) from the professors and staff here who are the best and the brightest Western New York has to offer. Even if they don't have an answer, they'll know someone who does and will set you up for coffee without thinking twice. Building a team around your team is essential to success, and you just can't beat the contacts you will develop here. Most, if not all, professors have loads of real-world experience, so don't think they are all sitting in their ivory tower giving out impractical advice. Several of them are entrepreneurs themselves and their advice has been priceless. Whether it's Prof. Tom Ulbrich helping us better understand product/market fit, or Assistant Dean Erin O'Brien helping connect us with other local entrepreneurs, there is no shortage of advisors who will help you achieve your goals. Almost every professor I've met here has in some way moved my business forward, either through picking their brain after class, meeting in their office or asking questions during class. That's not hyperbole, it really is true!
The skills you learn will be essential to running your business as efficiently as possible.No matter what you may think about starting a business, at the end of the day you don't know what you don't know. Just yesterday I was doing my business taxes in Quickbooks and I thought to myself, "Holy crap I'm actually doing accounting." Never in a million years did I think I would be enjoying doing debits and credits and balancing a balance sheet, but time makes a fool of us all! I didn't even know what a debit or a credit was a year and a half ago, let alone any of the accounting specifics of an LLC. Not only this, but if you are looking to scale your business you are going to need investors. If you can't talk smartly about business valuation, EBITDA multiples and a pro forma, then you will never get anyone on board.
It's never been a better time to be an entrepreneur at both UB and in Buffalo.When I did my undergrad here in Buffalo in the early 2000s, it was a much different business landscape. There was no startup community, no business incubators, no investment community willing to take a chance on plucky young startups and all the young talent was moving to other cities. That has changed dramatically. There are multiple small business incubators, monthly WNY Venture Capital Association meetings and more fun collaborative startup networking events than you'll have time to attend. Oh, and also the biggest startup competition in the world, 43 North. At UB itself there is the Blackstone LaunchPad, which is a tremendous asset to startups at the university or for those who just want to bounce some initial ideas off someone. There is also the UB Panasci Competition, which awards up $52,000 in cash and services to the winner. The bottom line is that the opportunities are endless and many of them are unlocked much easier as an MBA student at UB.
Your network will provide you with top of the line co-founders. Entrepreneurship is not a solitary activity. For every Steve Jobs there is a Steve Wozniak. During the first semester of the UB MBA program, I met my future co-founder Lindsay Macaluso. We both noticed we had Italian last names and joked about our ridiculous family members. We eventually found out that we were both thinking of ways to record our family member's awesome life stories, but couldn't find a solution that actually helped us efficiently in this task. Like any good Americans, we decided to come up with a solution and that's how our startup MemoryFox was born. She has been a tremendous partner and a joy to work with, and she's also totally brilliant — much more so than I. I would have never met her and frankly MemoryFox would never exist if it wasn't for the UBA MBA program. Above all else, that's something that I'll forever be grateful for. High performing people gravitate towards challenges, and the only way you are going to meet people like that are by challenging and improving yourself in programs like the UB MBA.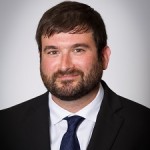 Chris Miano is a proud Buffalonian, eight-year Army veteran, second-year MBA and co-founder of MemoryFox, a cloud based platform that helps people record, store and share the oral life stories of their loved ones before their memories fade to dementia, Alzheimer's or passing. To learn more, visit MemoryFox.net or send Chris an email at cmiano@buffalo.edu.