A fun collaboration with the Dent Lab was just published in PLoS One!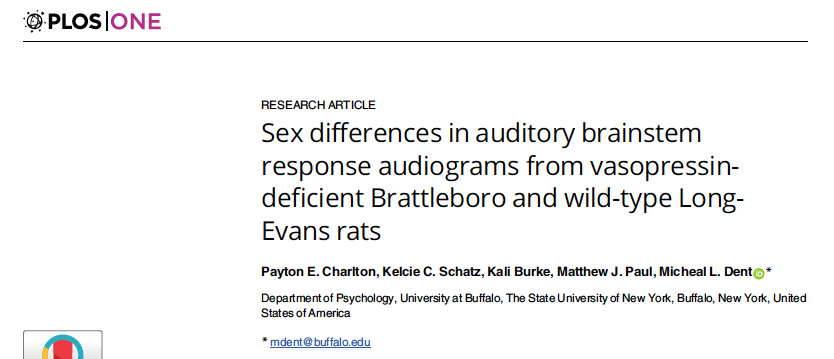 In this study, we show that there are sex differences in the auditory brainstem responses of Long Evans rats to pure tones, particularly at low (1 and 4 kHz) and high (32 and 42 kHz) frequencies. Check it out here.
Congratulations Charlton et al.!