With personal connections to the war in Ukraine, Paul Tesluk, dean of the UB School of Management, finds hope in the leadership of President Volodymyr Zelenskyy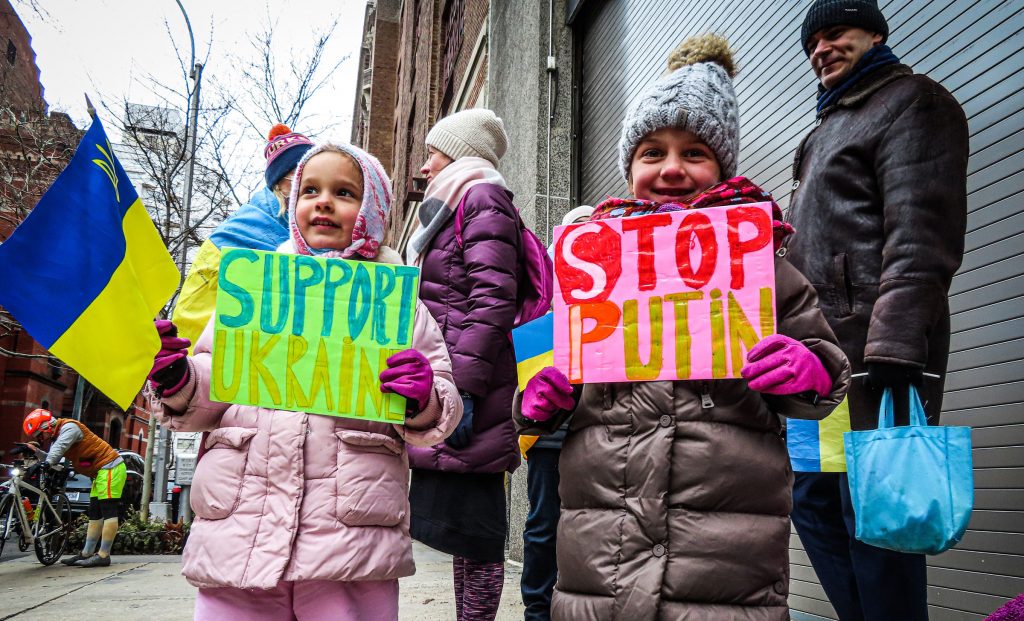 By Paul Tesluk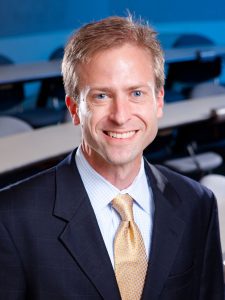 Like millions of people the world over, I have been deeply shocked and moved by the horror and tragedy taking place as the Russian military invades Ukraine. Being of Ukrainian decent myself—my grandparents were Ukrainian refugees who immigrated to the U.S. more than 100 years ago seeking to escape the chaos of the Russian Revolution—and with relatives in the Ukraine who have taken up arms to protect their country and fight for their cause, I have been watching the unfolding events with particular interest and concern.
Against those feelings of worry, however, I have optimism and hope that comes from what true servant leaders can accomplish when up against authoritarian tyrants like Russian President Vladimir Putin. Although the origins of servant leadership date back more than 50 years, our understanding of servant leadership is relatively recent and comes from a growing appreciation of the importance of ethics as a foundation for effective leadership.
Servant leadership is based on the premise that the leaders who are best able to motivate followers to undertake seemingly herculean challenges are those who focus least on satisfying their own personal needs and most on prioritizing the fulfillment of their followers' needs. Leaders who are more concerned about others than themselves are humble, and their humility forges strong bonds with those they lead and motivates commitment and self-sacrifice toward a valued, collective set of goals.
A key tenet of servant leadership is that servant leaders inspire their followers to emulate the leader's behavior by prioritizing the needs of others above their own. Ukrainian President Volodymyr Zelenskyy is providing a master class on the skillful display of servant leadership that contrasts with Putin's approach of using autocratic brute force after playing the victim. Zelenskyy is not only showing courage and determination in his refusal to leave the embattled Ukrainian capital of Kyiv while he and his cabinet continue to run the country, but also, more importantly, he has shown a commitment to the Ukrainian people. His frequent videos and social media posts continuously emphasize the importance of the cause, express confidence in his fellow Ukrainians and demonstrate that he is right in the thick of the conflict with them, leading and directing the resistance against the invasion. That commitment, confidence and demonstrated willingness to keep himself in harm's way has done more than earn him the admiration of Ukrainian citizens—it has inspired their loyalty and willingness to make sacrifices of their own.
One way in which servant leadership is so powerful is that it creates a culture (the norms and expectations for behavior among followers) that illuminates a servant leader's other-oriented motives and fosters a serving mindset and supportive interactions among followers. Studies show cohesive groups develop a strong collective expectation that members act and behave in ways that benefit the larger group. And, we see this taking place from everything from citizens taking up arms and mobilizing to mass produce Molotov cocktails to the thousands of Ukrainian expats returning to fight. Because of this serving culture that has taken hold, while the Ukrainians might not be able to withstand the steer brute force of Russia's army, the odds of Putin successfully holding the country long term and making it into a puppet state seem increasingly unlikely.
And, according to my colleague, James Lemoine, PhD, an expert on servant leadership who has written extensively on the topic, servant leaders such as Zelenskyy focus on articulating a path that doesn't just benefit those they directly lead, but broader society as well, through advocating for important shared principles. Days into the Russian onslaught, in a message to the European Parliament via video link from a hidden bunker in Kyiv, Zelenskyy emphasized that he and the Ukrainians are not just fighting for their own freedom and independence but "fighting also to be equal members of Europe." His message on the importance of determination and sacrifice to protect the principle of sovereign democracies has rallied the democracies of Europe, indeed the world, in a way that has not been seen since World War II.
In an against-all-odds situation like what Ukraine is facing, servant leadership might just prove to be the most formidable weapon against tyranny and oppression.
Paul Tesluk, PhD, is professor and dean of the University at Buffalo School of Management. He is an expert on leadership, team design and organizational change and effectiveness.