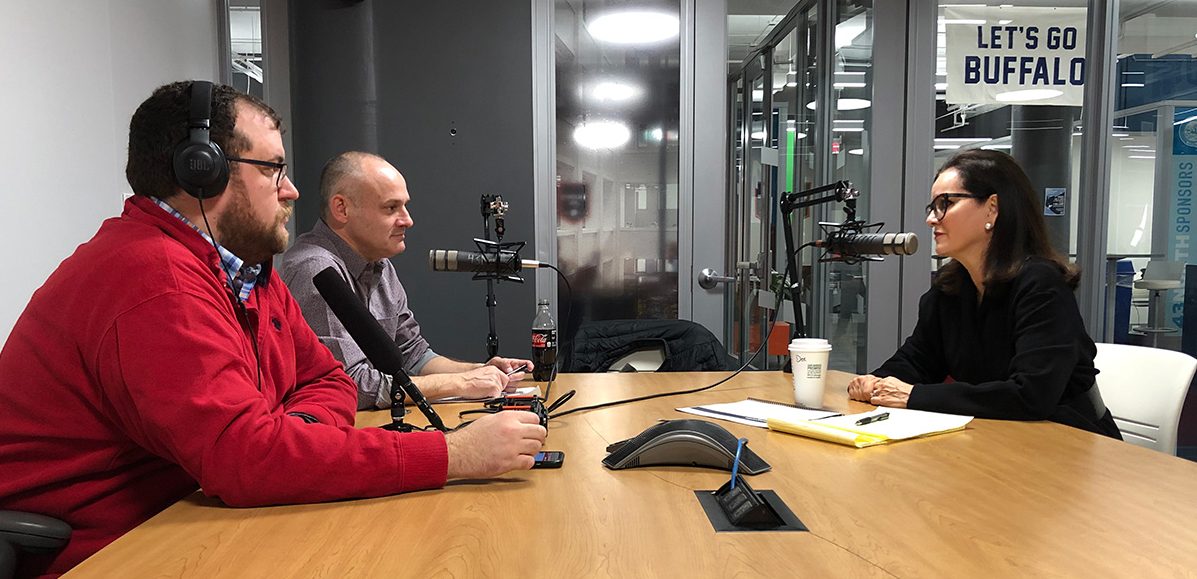 In collaboration with 43North and with support from the UB School of Management Alumni Association, select episodes of the Latitude podcast series feature hosts Nate Benson from 43North and professor Darren Treadway, faculty expert from the UB School of Management's Center for Leadership and Organizational Effectiveness, in discussion with successful leaders who share their insights and experiences.
---
In this episode, Benson and Treadway talk with an internationally recognized leader in philanthropy, Clotilde Perez-Bode Dedecker.
For more than a decade, Dedecker has led the Community Foundation for Greater Buffalo's strategy to create meaningful community change on behalf of the clients who have chosen to support this work. The foundation, established in Buffalo a century ago, provides meaningful resources for institutions such as Say Yes Buffalo, the Greater Buffalo Racial Equity Roundtable and the WNY Impact Fund. Dedecker's work is directly responsible for attracting $93 million in funding to support these efforts.
Benson and Treadway talk with Dedecker about the important work the Community Foundation has done and plans to do in the future, how coming to America from Cuba in 1968 led to a life of philanthropy, how startups can benefit from connecting with a community and how the community can benefit from an entrepreneurial resurgence.
Latitude – The 43North Podcast is available on Apple Podcasts, Podbean or any podcasting app.