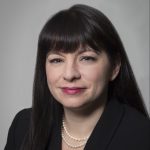 What does it mean to be a leader? Most people associate leadership with a position of power and influence. Others think if someone has an important title or role, that person must be a strong leader.
Before she had any of these things, Malala Yousafazai showed the world that anyone can be a leader — regardless of age, gender, experience, role, money or knowledge.
At a very young age, Malala knew education was the future for her and for girls around the world. But she lived in a region in Northern Pakistan that banned girls from attending school. Even knowing the danger she faced, Malala never withdrew from school, instead hiding her books and school bag in her shawl to continue her education. During this time, Malala blogged anonymously about life under the Taliban and, later, began speaking out publicly about the importance of girls' education.
As Malala spread her message, the Taliban sought to silence her and the danger she faced intensified. In 2012, on her way home from school, her bus was stopped by a Taliban gunman who shot her in the head. In a hospital thousands of miles from home, Malala was in critical condition, unable to speak or breathe without assistance. The bullet cut the nerve on the left side of her face, so she couldn't smile or hear from one side. As grave as her condition was, the chief minister of her province, Haider Hoti, told people: "Rest assured Malala will not die. She still has lots to do."
After three months in the hospital, Malala had made a miraculous recovery. In her best-selling book, "I am Malala," she said her life was spared for a reason — to help others. She did not want to be remembered as the girl who was shot by the Taliban, but instead as the "girl who fought for education."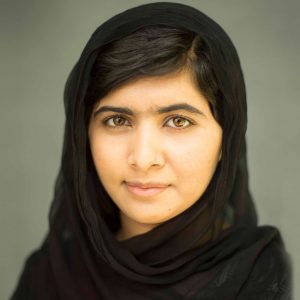 It's Malala's sense of purpose that makes her a leader. After facing death, she proved her resilience and courage once again, choosing to move forward and devote her life to creating opportunities for girls to go to school, undeterred by her injuries and the threats made against her and her family.
The Taliban made her cause global. On her 16th birthday, Malala spoke at the United Nations to encourage more access to education for all people living in poverty. The UN launched a petition to demand education for every child, and at 17, Malala became the youngest recipient ever of the Nobel Peace Prize.
Malala lives what she believes and demonstrates that leadership demands purpose. The biggest misconception of leading change and transformation is that leadership requires a certain position, power, authority, money or experience. When we look at leadership through the lens of Malala, however, we see clearly this is not the case.
The world needs more leaders like Malala, who have an unwavering sense of purpose and are willing to stand up for something greater than themselves and their circumstances. To inspire change and transformation, we must become the change we fight for and model that change for others to follow.
---
Human rights activist Malala Yousafzai will speak at the University at Buffalo on September 19 as the first speaker in the 31st annual Distinguished Speakers Series. The event is sponsored by the Center for Leadership and Organizational Effectiveness (CLOE) in the UB School of Management.
Molly Anderson is executive director of CLOE, which strives to create more effective leaders and organizations. One of the center's key objectives is to advance research and teaching in the area of leadership and its impact on organizational effectiveness. It also supports UB 2020's goals of accelerating academic excellence, translating scholarship and developing leadership capabilities in UB students and business leaders.