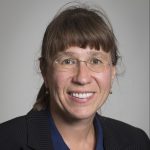 What should we do if the highest levels of government seem unfriendly to the whole idea of diversity, repeatedly stressing differences among us? For example, political rhetoric often pits immigrants and refugees against everyone else, and one Maryland county recently asked high school teachers to take down pro-diversity posters from classrooms because they perceived them as "anti-Trump." How do leaders respond to a changing environment when diversity seems to be under attack? If, as headlines suggest, we as a culture are becoming more biased and quick to stereotype, how can leaders use effective diversity training to create an inclusive environment in their organizations?
Indeed, these are interesting times for the future of diversity training, as there is a well-documented trend of more women and minorities entering the workforce together with more globalization. We also know from decades of research that diverse groups and organizations perform better, so there is an obvious value in diversity. These trends are not going away, and diverse organizations need strong leaders. So, what works — and what does not? What are the best evidence-based practices that could help leaders and managers capitalize on the diversity they have on their team?
As my colleagues and I searched to answer these questions, we looked at research reports and accounts of every diversity training program we could find, published or not. Early in our research, we found the effectiveness of some diversity training programs could not be guaranteed. As well-meaning as the goals behind some diversity training may be, at times it backfires, often by reinforcing stereotypes and biases towards certain groups of people (for example, immigrants and refugees). A value-laden and emotionally charged topic, diversity training attracts its own share of sharply skeptical people and devoted advocates.
We then analyzed more than 40 years of research on diversity training programs used by universities, businesses and other organizations and examined 260 independent samples assessing the effects of diversity training on four training outcomes over time and across characteristics of training context, design and participants.
Here is what we found that could help leaders in organizations:
The positive effects of diversity training were greater when training was complemented by other diversity initiatives (minority affinity groups, targeted hiring practices, etc.) or part of a larger initiative. By doing this, you will underscore that diversity is a priority for you and your organization — not a publicity stunt.
Diversity training was more effective when it targeted both awareness and skills development. So, it should be about acquiring skills in working with people and changing attitudes at the same time. Focusing on one or the other does not work as well.
Volume matters. Diversity training is more successful when it is conducted over a significant period of time. Essentially, effective diversity training takes time and is not a "one shot deal."
As our research shows, leadership commitment to diversity is of critical importance, whether that means increasing the volume of diversity, adding other diversity-related initiatives or both. Such commitment from the top of organizations makes it easier to emphasize what we have in common rather than how we are different — a key aspect of most successful diversity training programs. After all, at this point, diversity training appears to be the best, maybe the only, option organizational leaders have to effectively manage their diverse workforces.
---
Kate Bezrukova is an associate professor of organization and human resources in the University at Buffalo School of Management. She is an expert on diversity, team chemistry and group faultlines. Her research on diversity training has been featured on Psychology Today and Business News Daily, and was cited in the amicus briefs submitted to the U.S. Supreme Court in Fisher v. University of Texas.