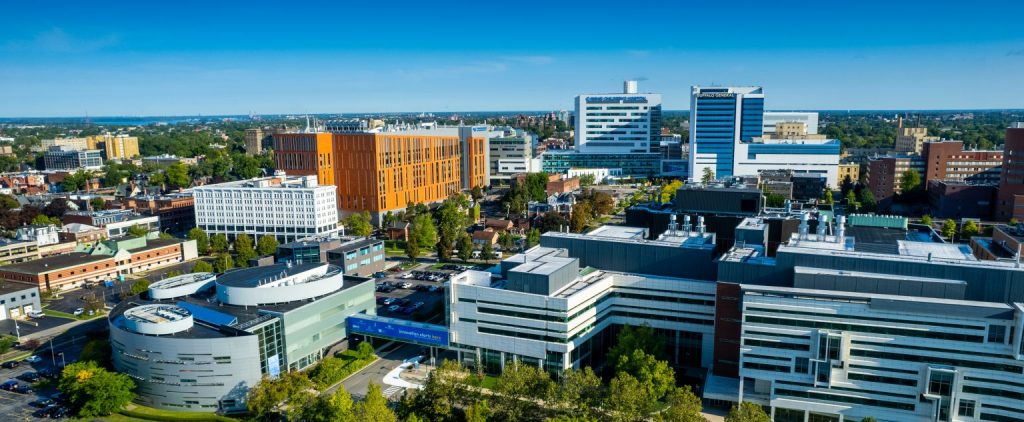 Welcome to the website for the 2022 National Library of Medicine (NLM) T15 Training Conference. This conference was hosted by the Biomedical Informatics Department of the University at Buffalo at 955 Main Street, Buffalo, NY from June 22nd to June 24th, 2022. We were excited to be able to invite all attendees to join this conference in-person in Buffalo, New York!
The conference was broadcasted virtually for those who could not attend in-person. The conference recordings may be accessed at the following links:
We thank the NLM for their support in organizing this conference!
Quick Links