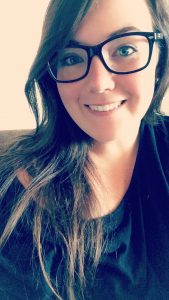 My name is Kayley Learn and I am a Master's of Social Work Student at University of Buffalo. I am completing my field placement for the 2017-2018 school year in Ottawa, Ontario at Cornerstone Housing for Women.
I was born in Edmonton, Alberta and moved to Northern New York at age six. I hold citizenship to the United States and Canada; I grew up right on the border with a view of Canada from my front yard on The St. Lawrence River! I have always felt extremely lucky to have dual citizenship and the feeling of how normalized it is for me to travel between countries. Though I was mainly raised in the U.S, I have always felt a connection to the Canadian people and their values. I wanted to complete my field placement in Canada to be provided with the opportunity to see how their social policy principles differ from the U.S. I also wanted to be able to gain experience in Canadian social work in case I decide to seek employment there upon graduation.
I completed my undergraduate degree at SUNY Oswego in 2012 majoring in Human Development with minors in Health Science and Public Justice. Upon graduation I decided to put graduate school on hold and enter the workforce. I had various positions in the human service field working with individuals with developmental disabilities, addictions, and mental health. In 2016 I decided that if I didn't apply to graduate school then I never would, so my journey at University of Buffalo began!
I am thankful to be provided with the opportunity to move back to my home country and develop my knowledge and skills!
Thank you for joining me on this journey!