Dr. Larry Hawk feels fortunate to work with a great multidisciplinary Behavioral Health team, including collaborators across North America. He received his doctoral degree in in Clinical (Health) Psychology from the University of Alabama at Birmingham in 1996 and completed his clinical internship and post-doctoral fellowship at the University of Pittsburgh. Dr. Hawk began his career as a clinical psychophysiologist and continues to take a non-reductionistic approach to integrating psychology and biology. Most of Dr. Hawk's recent and current research focuses on the role of basic cognitive and affective/motivational processes and treatment mechanisms in tobacco/nicotine use. He employs a range of research methodologies, including basic behavioral pharmacology lab studies, intensive real-world assessment, and randomized clinical trials. A parallel line of work focuses on ADHD. Dr. Hawk also enjoys traveling with his wife, cycling, and a range of family-oriented outdoor activities.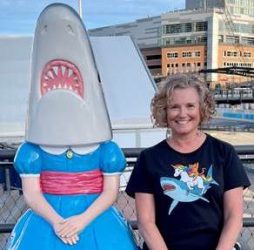 CeCe received her B.A. and M.S. degrees from Mississippi State University, where she played on the Lady Bulldogs golf team for 4 years. She has been a clinical research coordinator for over 25 years and has worked on many different types of projects, including: childhood weight control, coping skills training for partners of pathological gamblers, a longitudinal study assessing stability and changes in mental health and drinking behaviors, and multiple smoking cessation clinical trials.  She is excited to be coordinating studies in the Behavioral Health Lab at UB.  In her spare time, she enjoys spending time with her husband and three cats, as well as going to concerts, traveling, photography reading and hanging out with family and friends.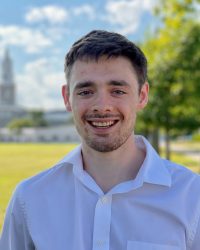 Bobby is a doctoral student in the Hawk Lab. He studied psychology as an undergraduate at SUNY Fredonia with minors in statistics and coaching. He then received his Master's degree in general psychology at the University at Buffalo before entering the clinical psychology Ph.D. program in the fall of 2020. Bobby's research interests center around how substance use, particularly nicotine and caffeine, impact cognition, physiology, and behavior. Outside of the lab, Bobby enjoys sports (including running, soccer, and hockey), as well as hiking.
Adam is a doctoral student in the Hawk Lab. He studied psychology, anthropology, and sociology as an undergraduate at Knox College in Illinois. He has also received his MA in Psychology at UB. Adam's research interests include smoking cessation and e-cigarette use behaviors. For hobbies, he plays guitar and enjoys audio books.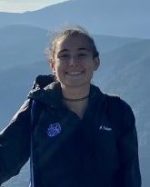 Ashlan Hubbard, B.S. (she/her)
Ashlan recently graduated from the University at Buffalo, where she majored in Psychology and minored in Neuroscience. She completed a senior honors thesis with Dr. Ashare studying the presentation of social support and depression among tobacco cigarette smokers with HIV. Ashlan now works as a Research Assistant with Drs. Hawk and Ashare. Her primary research interest includes the exploration of integrative naturopathic treatments for mood disorders. Ashlan is an advocate for environmental conservation and loves to explore the outdoors.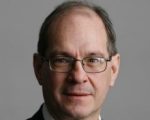 Gene is a data manager/analyst for multiple projects in the Hawk Behavioral Health Lab. Gene completed his undergraduate B.S. in Mechanical Engineering at Kansas State University, earned his PhD in Developmental Psychology at Michigan State University in 1991, and trained as a post-doctoral fellow at the University of Pittsburgh. He worked as a program manager at the Research Institute on Addictions and as a Research Scientist in the UB School of Social Work before coming to Psychology in 2018. Gene is an avid dancer.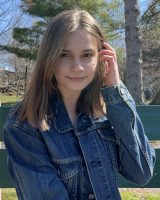 Anastasiia Melnichuk, B.S.
Ana is a research assistant in the BHealth Lab. She studied psychology and neuroscience as an undergraduate at UB. Her broad research area of interest is using physiology- and neuroscience-based tools to assess and influence cognition, emotions, and behavior. Besides assisting with several projects in the lab, including NVS, VASP, and FRIENDS, Ana is working on her own binaural beats and sustained attention study (BBSAS). Outside of lab work, Ana likes to learn about neuroscience-related computational tools and brain-machine interfaces.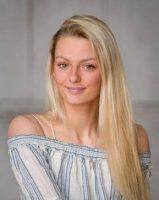 Ashley is an undergraduate intern in the Behavioral Health research lab. In order to gain additional research experience and identify research interests, she is assisting with studies such as VASP and FRIENDS. She studies psychology with a concentration in behavioral health at D'Youville University and plans to graduate in May 2023. Outside of the lab, Ashley enjoys kickboxing and reading non-fiction books.
Alumni - Where are they now?
Postdoctoral Research Fellow, Health Promotion Research Center, University of Oklahoma Health Sciences Center – Stephenson Cancer Center
Michelle Bubnik-Harrison, 2016 PhD
Assistant Professor, Department of Psychology, Westminster College
Associate Professor, Department of Psychology, College of Arts and Sciences, University at Buffalo
Assistant Professor, Center for Neurodevelopmental and Imaging Research, Department of Neuropsychology, Kennedy Krieger Institute and Department of Psychiatry and Behavioral Sciences, Johns Hopkins University School of Medicine
Chair and Associate Professor, Department of Psychology, Rochester Institute of Technology
Licensed Clinical Psychologist, Dartmouth-Hitchcock Medical Center