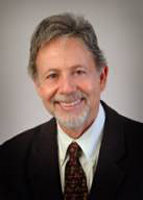 Founder and Director,
Division of Cognitive and Behavioral Neurosciences
Professor, Departments of Neurology, Pediatrics, and Psychology
Ph.D. – Psychophysiology – University of Denver
M.S. – Physiology – University of Denver
B.S. – Zoology, Chemistry – University of Colorado
Email: dshucard@buffalo.edu
Phone: (716) 829-2099
---
Biography
Dr. Shucard earned a B.A. in Biology and Chemistry with a minor in Literature from the University of Colorado, and a M.S. in Zoology (Physiology), and a Ph.D. in Psychophysiology/Experimental Psychology friom the University of Denver.  He was a NIMH postdoctoral fellow in the interdisciplinary training program at the University of California, San Francisco Medical School and Stanford University where he received training in cognitive neuroscience, animal and human neurophysiology, and clinical electroencephalography. Upon completion of his postdoctoral work, he returned to Denver as an assistant professor of Psychiatry at the University of Colorado School of Medicine and established the Brain Sciences Laboratories at the National Jewish Hospital and Research Center and UCSM. While in Denver he achieved the rank of professor.
He moved to Buffalo in 1985 as professor of Neurology, Pediatrics, and Psychology at the State University of New York at Buffalo and director of the newly formed Division of Developmental and Behavioral Neurosciences in the Department of Neurology and the Neurodiagnostic Laboratory at Buffalo General Hospital.  Dr. Shucard the associate director of the Sleep Disorder Center of Western New York and is a Diplomate in the American Board of Sleep Medicine and a Fellow in the American Psychological Association. His research is in the area of cognitive neuroscience with particular interest in the neurophysiological basis of cognitive functioning, intellectual abilities, attention, and the role of sleep and sleep disorders, such as apnea, on neurocognitive functioning. The major methodological approach used in his laboratory is a combination of electrophysiological (mainly event-related brain potentials) neuropsychological, and other behavioral methods.  Positron emission tomography (PET) studies have also been conducted in combination with electrophysiology. Both clinical and nonclinical populations are being studied.  Populations include infants, children, and adults, as well as animals.
---
Clinical Interests
Sleep Disorders Medicine
Research Interests
Dr. Shucard's research area is in cognitive neuroscience. Methods from electrophysiology, neuropsychology, and neuroimaging are used to study cognitive processes such as working memory and attention in both normal individuals and in individuals with illnesses that affect cognitive function, e.g., Lupus, Multiple Sclerosis, sleep disorders. Human developmental and animal studies are also conducted.