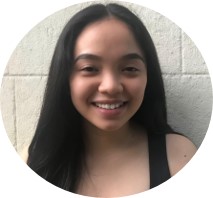 Andreane Cruz is currently a Pre-Med student at the University At Buffalo where I am currently majoring in Neuroscience with a minor in Psychology. I am a part of the EMG Suppression study, in which I screen participants, as well as attach multiple EMG sensors on specific parts of their body (i.e. biceps, upper lip, etc.) in order to track movement as they recreate different syllables/pitches. Growing up, my parents continuously tried to spark my interest in music, and to no avail. However, as I grow older my interest and curiosity in music keep growing, because of how often and how dependent people's everyday lives are to it.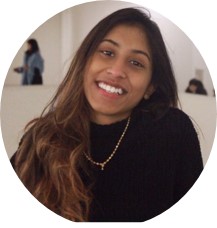 Swathi Das is a senior undergraduate student pursuing a double major in Psychology and Health and Human Services and a minor in Counseling. She has over 7 years of experience on the flute and has been part of APAL for over a year. She is gaining first-hand experience in psychology research by taking an active role in data collection and data analysis.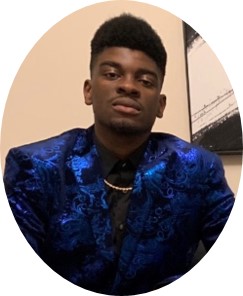 Corey Eltime a Psychology major, seeking minors in English and Criminology as well. I'm a first-time Research Assistant, aiding in the new Grammy funded project focusing on improvement of singing accuracy. I was introduced to playing the viola by my siblings (two of whom are musicians), and did so for about six years. I was also involved in my high school marching band and many school musicals, where I played percussion instruments for four years.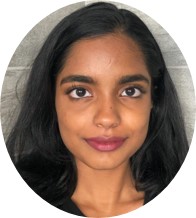 Gina George Working in the APAL has helped me grow as a student and understand the workings of a professional environment that will be important as I enter graduate school. Working with EMG sensors, and demonstrating techniques to participants, have helped me gain a greater understanding of the crucial characteristics needed when conducting research. With the support of my lab colleagues, I was able to learn a lot about research, leadership, and teaching others as I trained new research assistants of those very protocols.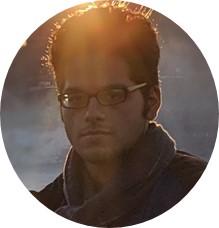 Imran Khan is a senior Psychology major at the University at Buffalo, with a minor in criminology. Although this is his last semester before graduation, and while he will miss the day-to-days of undergrad, he is currently pursuing two different avenues of future interests. Having basically achieved his Bachelors in something that interests him, he has decided to pursue a Masters of Data Science to better understand the technological society we are a part of today, while at the same time pursuing a possible career in law enforcement at the NYPD. Imran hails from the bustling and awesome New York City, where he lived for over a decade before deciding to come to Buffalo.
Having learnt the piano since he started walking, Jonathan Liow joined the Auditory Perception and Action Lab in 2019 as it aligned closely with his interests. Jonathan also majors in Psychology and Communications. In his free time, he enjoys a game of soccer, be it on the television or on the field.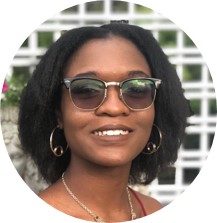 Kaithlyn Massiah is a first year undergraduate student pursuing a double major in Psychology and Linguistics. She has thirteen years of experience playing violin and is currently part of UB's Symphony Orchestra. Her appreciation for music is what gained her interest in APAL and is eager to learn more about the relationship between psychology and music.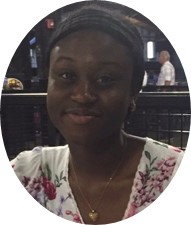 Faith Moka is a freshman at UB currently majoring in Psychology and Neuroscience. This is her first year at APAL. My primary role is assessing vocal imitation tasks from participants, which includes the use of EMG sensors for data collection purposes. Being involved with this lab was a fitting choice for me, as I have always been interested in music from a young age. I started playing guitar when I was 11 and I am currently trying to learn piano on the side. I was also apart of my high school chorale. Aside from this, I really enjoy listening to mainstream Pop and K-pop music as well!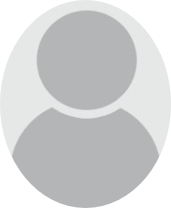 Esther Eunji Song is a double major in psychology and media studies. In the lab, I have collected and analyzed data for the ongoing research projects which involve the use of electromyography (EMG). I also helped graduate students with manipulating some stimuli for the next project. As a film student, I work closely with music and sounds so I really enjoy working in this lab. My interests include motivation, social cognition, self and consciousness, learning and memory. Outside of the lab, I enjoy photography, videography, and baking.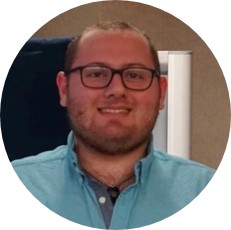 David Vollweiler is a Junior Psychology major with a minor in education. I grew up playing the trumpet and singing all throughout elementary school, middle school and high school. I joined the lab in August 2019 as an undergraduate research assistant because I found the different projects being conducted in the lab interesting especially the studies pertaining to perceptual feedback and vocal imitation.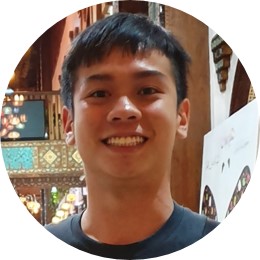 Kayden Koh is a undergraduate senior, double major in Psychology and Communication. Hailing from Singapore, which is on the other side of the globe, he feels more than blessed being able to study what he is passionate about since young. He currently assists in running studies comparing tonal language versus stress language speakers in pitch imitation abilities. He plans to pursue postgraduate studies in a yet to be determined discipline. In his free time, besides spending it with the people he loves, Kayden enjoys travelling and meeting new people from around the world. He is always up for a good chat.