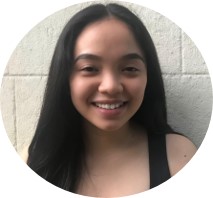 Andreane Cruz is currently a Pre-Med student at the University At Buffalo where I am currently majoring in Neuroscience with a minor in Psychology. I am a part of the EMG Suppression study, in which I screen participants, as well as attach multiple EMG sensors on specific parts of their body (i.e. biceps, upper lip, etc.) in order to track movement as they recreate different syllables/pitches. Growing up, my parents continuously tried to spark my interest in music, and to no avail. However, as I grow older my interest and curiosity in music keep growing, because of how often and how dependent people's everyday lives are to it.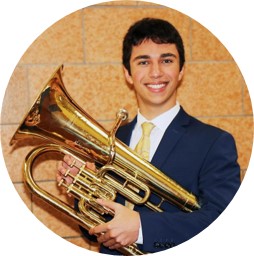 Omeed Tartak is a sophomore at UB, double majoring in psychology and music. He's played the euphonium since fourth grade and he's currently learning the trombone at UB. This is his first year as a research assistant for APAL.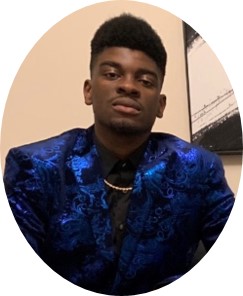 Corey Eltime a Psychology major and a second-year Research Assistant, aiding in the new Grammy funded project focusing on improvement of singing accuracy. I was introduced to playing the viola by my siblings (two of whom are musicians), and did so for about six years. I was also involved in my high school marching band and many school musicals, where I played percussion instruments for four years.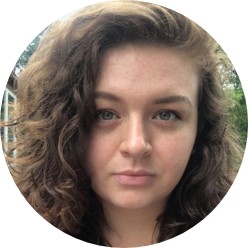 Sarah Ptak is pursuing a major in Psychology, as well as minors in Counseling and Health & Human Services. She's played and taught music (specializing in percussion instruments) for nearly a decade and has played an active role in Psychological research at UB. She's looking forward to the opportunity to combine these interests into the research being done at APAL.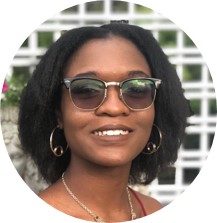 Kaithlyn Massiah is a first year undergraduate student pursuing a double major in Psychology and Linguistics. She has thirteen years of experience playing violin and is currently part of UB's Symphony Orchestra. Her appreciation for music is what gained her interest in APAL and is eager to learn more about the relationship between psychology and music.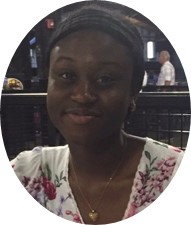 Faith Moka is a freshman at UB currently majoring in Psychology and Neuroscience. This is her first year at APAL. My primary role is assessing vocal imitation tasks from participants, which includes the use of EMG sensors for data collection purposes. Being involved with this lab was a fitting choice for me, as I have always been interested in music from a young age. I started playing guitar when I was 11 and I am currently trying to learn piano on the side. I was also apart of my high school chorale. Aside from this, I really enjoy listening to mainstream Pop and K-pop music as well!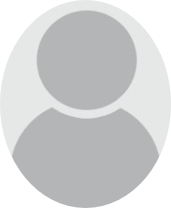 Esther Eunji Song is a senior, double majoring in Psychology and Media Study. She joined APAL in August 2019 because of her interest in music as she works closely with sounds as a film student. She used to be a part of the electromyography (EMG) suppression study and is a part of the NSF funded study now. Her interests include consciousness, social cognition, social well-being, and psychophysiology. Outside of the lab, she enjoys photography, videography, and baking.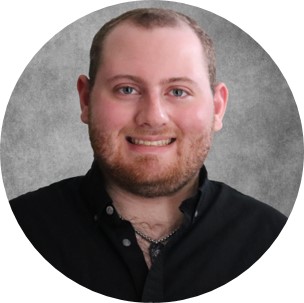 David Vollweiler is a Senior Psychology major with a minor in education. He grew up playing the trumpet and singing all throughout elementary school, middle school and high school. David joined the lab in August 2019 as an undergraduate research assistant because he found the different projects being conducted in the lab interesting, especially the studies pertaining to perceptual feedback and vocal imitation.