BREAKING NEWS 2023.  A group of researchers from the Jacobs School of Medicine and Biomedical Sciences were part of the team that captured the grand prize in a prestigious competition that was three years in the making.
Their winning research project, titled "Iterative Learning and Automated Modular Platform for Optimum Nonaddictive Analgesic Discovery," focuses on helping to solve the opioid crisis in the U.S. https://bit.ly/3XWi2Ei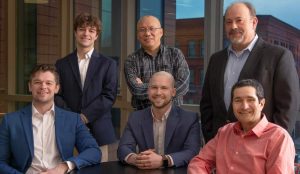 Our latest research featuring PET IMAGING research on the effects of alcohol binge drinking on the adolescent brain by

Masters student Eliz Arnavut

was featured in this news story. Eliz has published 2 articles one first author and one more on the way :).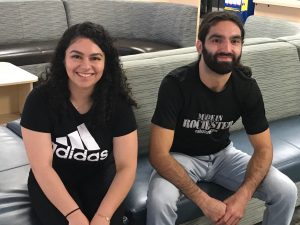 https://www.buffalo.edu/news/releases/2022/05/001.html
In addition, our research has been featured in several news and media outlets, including: CNN, New York times, The Daily Mail, USAgNet, Business Standard, Science Blog, Futurity, Tech Times, Brinkwire, Drug Addiction Now, ReliaWire and Infosurhoy in Latin America, Al-Bawaba in the Middle East and TMR Resaearch. He identified a key mechanism in how aerobic exercise can help impact the brain in ways that may support treatment and also prevention strategies for addiction. "Several studies have shown that, in addition to these benefits, aerobic exercise has been effective in preventing the start, increase and relapse of substance use in a number of categories, including alcohol, nicotine, stimulants and opioids," he said "Our works seeks to help identify the underlying neurobiological mechanisms driving these changes."
Other research by Dr. Thanos, examining the role of fatty acid binding protein in contributing to the effects of cocaine use on the brain, was featured in Addiction Professional Magazine. "Understanding the various mechanisms of this system is required for a better understanding of the neurobiology of addiction-related disorders and the development of effective treatments" he said.
Check out some press articles about our recent research in the lab:
https://tmrresearchblog.com/aerobic-exercise-may-help-treat-substance-abuse-victims/
https://reliawire.com/exercise-dopamine-pathways/
The role of outdoor adventure in addiction recovery
Study: Illicit Use of Ritalin May Cause Changes in Brain
Study Focuses on Effects of Prenatal Alcohol and Drug Use
How One Gym Uses Exercise to Fight Addiction
Nonprescription use of Ritalin may cause structural changes in brain, study finds
Study Highlights Risks Associated With Nonmedical Use of Stimulants
Exercise Helps Treat Addiction by Altering Brain's Dopamine System
Aerobic exercise may treat drug or alcohol addiction by halting the flood of a feel-good chemical, trials show
Exercise Helps Treat Addiction By Altering Brain's Dopamine System
Aerobic Exercising Can Help Treat Addictions To Alcohol And Drugs, A New Study Suggests
Substance Abuse Treatment in Buffalo Supported by Aerobic Exercise
Exercise Can Help Treat Addiction
Exercise may helps treat addiction: Study
Study: Exercise helps treat addiction by altering brain's dopamine system
Study: Exercise Helps Prevent Cocaine Addiction Relapse
UB Study Exercise Can Help Prevent Drug Abuse Relapse
Research on endocannabinoids could uncover treatments for cocaine addiction
Neuroscientists receive grant to study shuttling proteins
Nonprescription use of Ritalin linked to adverse side effects, UB study finds
Research shows certain genes, in healthy environments, can lengthen lifespan
Researchers to study link between gastric bypass and alcohol abuse
Koch-Funded Gyms Help Opioid Addicts Recover
As well as a relevant recent article from our lab on PubMed:
Chronic aerobic exercise: Lack of effect on brain CB1 receptor levels in adult rats