We have chosen two Speakers who have demonstrated the ability to motivate and inspire others in the field of Bioinformatics/Genomics.
Morning Keynote by Dr. Brad Goodner: "So Many Genomes, But We Need More Eyes and Minds to Make Sense of Them"
Brad Goodner, PhD is a Professor of Biology and the Director of the Center for Scientific Engagement at Hiram College. For the past two decades, Dr. Goodner has been working to find new ways to involve his undergrads, high school students, and himself in fun, cutting-edge genomics projects that allow him to merge teaching and research. That work has involved bioinformatics on ten individual genomes and many metagenomes as well as extensive wet lab functional genomics on one organism with a sequenced genome. Undergraduates have coauthored six publications so far with Dr. Goodner. Over the past decade, he has worked with others to develop national efforts in microbial genome annotation and functional genomics. To learn more about Dr. Goodner and his work, please visit his faculty profile.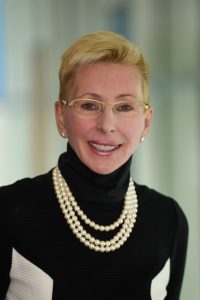 Afternoon Keynote by Dr. Norma Nowak: "Realizing the Impossible Dream – Innovations in Genomics"

Norma J. Nowak, PhD is a Professor of Biochemistry at UB, and the Director of Science and Technology for the NYS Center of Excellence in Bioinformatics and Life Sciences (CBLS). She also serves as the CBLS's Director of Next Generation Sequencing and Genomics Core. Dr. Nowak has held various positions in the Department of Human Genetics at the Roswell Park Cancer Institute, where she has been Director of the Microarray and Genomics Facility since 2000. Dr. Nowak has strong expertise and training in genomics and human genetics including a lead role in the Human Genome Project. In addition, she has a translational research program that is attempting to identify biomarkers for the detection and progression of cancer. As part of her work, she has also established and directed a successful high throughput genomics core, including the development and implementation of the informatics infrastructure and data analysis pipelines necessary to support translational research programs. To learn more about Dr. Nowak and her work, please visit her faculty profile.