As organizations face daunting challenges, Molly Anderson, executive director of CLOE, offers strategies for leaders to inspire and uplift their teams.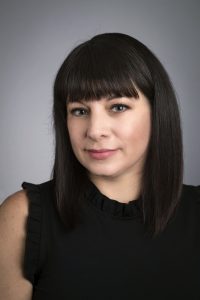 By Molly Anderson, republished with permission from Buffalo Business First.
We are living in extraordinary times. Some days it seems there is no escape from the negativity around us. We see it at work, in the news and on social media. I don't want to downplay the significant challenges we are facing at this time, but as leaders we can't let the difficulties define us. We need to help people overcome and perform at their best.
Here are a few simple strategies that have helped me lead others.
1. Begin meetings by asking people what's working well
This sets the tone for the discussion and gives people an opportunity to reflect and reset their day. Time is valuable, but so is developing a culture that gives others a reason to smile, speak up and be more confident.
2. Be upbeat and solution-oriented
Not everyone is wired to think positively, but no one wants to be part of a group or meeting where the sky is falling. People are energized when they are part of something that makes a difference. If positivity is not a habit for you, write, "Act five times more positive," on a notepad. Underline "five" five times. Carry it in your pocket.
3. Find inspiration
To be effective, we all need to find ways to stay motivated and to be centered. Whether it is first thing in the morning or before you go to bed, there are infinite ways to invest in ourselves. You could read a story, pray, walk your dog or listen to podcasts. Whatever you choose, put it in your calendar, and make the time.
4. Create a leadership community
Surround yourself with people who bring out the best in you and others. Find an experienced coach or mentor. Meet once a week or once a month. Commit to goals, and be accountable. An outsider's perspective can be life-changing, especially now.
5. Be a good listener
Check in with those who you think need someone to listen. Leadership doesn't need to be complicated, but we do need to continually practice it. Taking the time to be people-oriented can help you be a better and more inclusive leader.
I had the honor of working with a group of MBA students this summer. Every day, we facilitated a closing reflection activity. Each of us took turns creating and facilitating the reflection. It gave us an opportunity to pause and check in with each other. Not only did it help to form a close bond between us, but it also gave us a way to lift each other up before going on with the rest of our day or week. As leaders, that is what matters most.
I believe we are all resilient, powerful and innovative. Times like these will stretch us in ways that can be used for the greater good. We have an opportunity like never before to grow as leaders, to do what is right and to use our positions to advance our world. And we must be conscious in everyday moments about how we demonstrate leadership at home, at work and in our our communities. For those of us who are challenged by working from home with children and families, our leadership begins at home. What we do now will affect us for years to come.
---
Molly Anderson is executive director of the University at Buffalo School of Management's Center for Leadership and Organizational Effectiveness (CLOE).
Discover what you need to lead in 2021 with CLOE's new 52 Weeks of Leadership program. Join UB School of Management and guest experts for a year of practical leadership insights—and tangible steps to put those insights to work. The 30-minute online sessions begin at noon every Monday—and will be free through March 31.