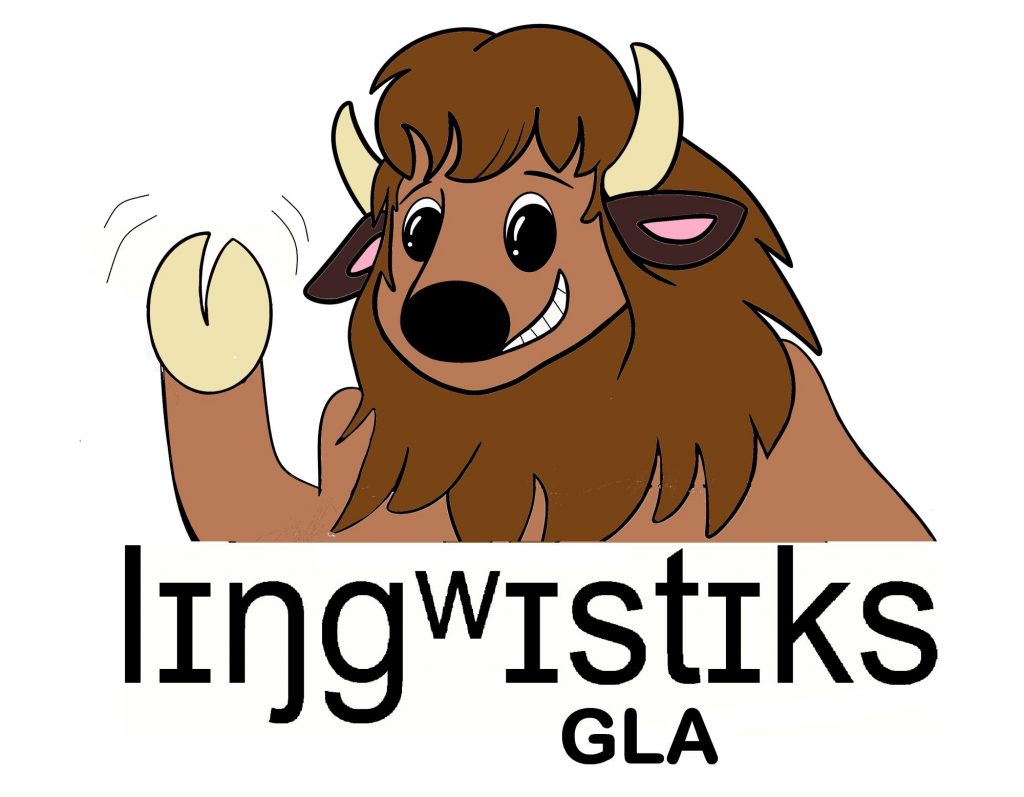 Graduate students in the Linguistics Department at the University at Buffalo are automatically members of the Graduate Linguistics Association. The GLA coordinates events (both academic and social), assists students with disputes against faculty, and tries to better our department through constant dedication to helping fellow students.
Our website is designed to help all members stay up to date on GLA news and events, as well as to inform potential students of all the things we do as an organization and as a department. Throughout the coming academic year, the GLA officers will be working on filling this site with all the information our current and potential graduate students may need.
There are several ways to connect with your GLA. We maintain an active Facebook presence. In addition, you can sign up for our opt-in email distribution list. We also recommend that you periodically check the website of the primary Graduate Student Association for campus-wide updates.
The University at Buffalo is a premier research-intensive public university, a flagship institution in the State University of New York system, and SUNY's largest and most comprehensive campus. The Department of Linguistics at UB seeks to educate the next generation of field workers, phoneticians, phonologists, syntacticians, semanticists, typologists, computational linguists, dialectologists, psycholinguists, and linguistic professionals.
If you have any suggestions, comments, or questions about the GLA, e-mail the GLA President. E-mail the GLA webmaster regarding any technical issues with this website. Additionally, You will find GLA officer contact information by selecting the PEOPLE tab located at top of this page.