02/12/23: Association for Research in Otolaryngology (ARO) Midwinter Meeting
Dr. Milvae presented work done with colleagues at the University of Maryland exploring "Listening-Effort Costs of High Performance with Cochlear Implants." Older adults with cochlear implants may be at risk for high listening effort, even when performance is high.
Dr. Milvae also participated as a discussion leader in a spARO event, "Networking as a Tool for Resilience," discussing family life in a research career with students and postdocs.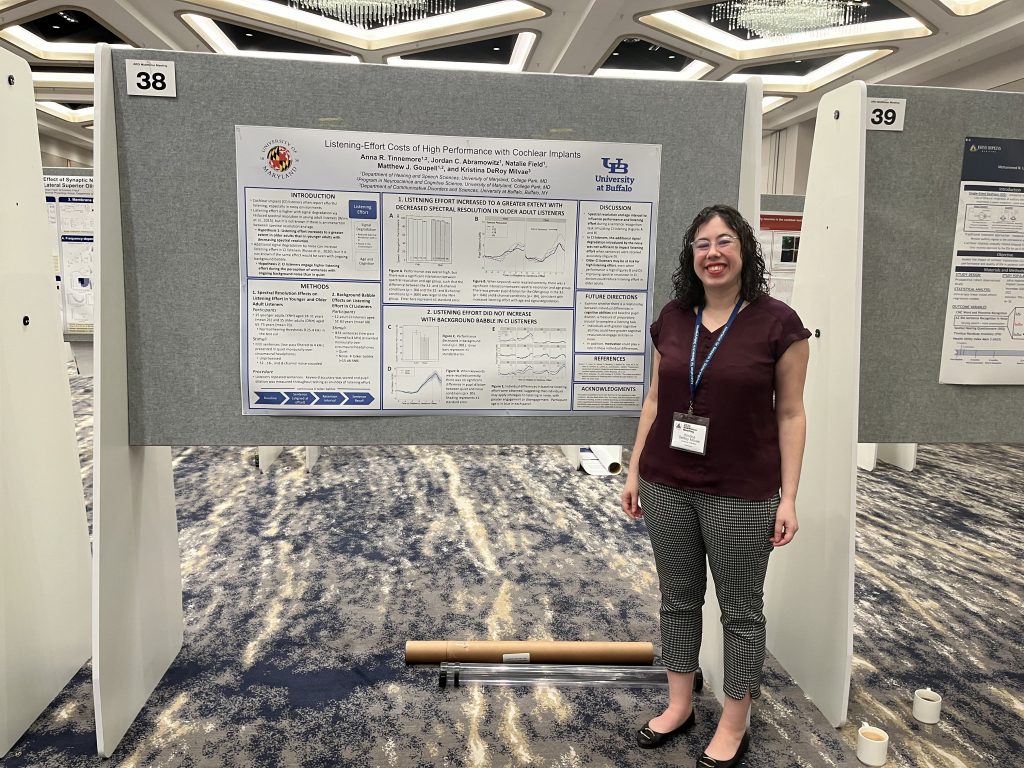 11/1/22: The lab website is live!