Ph.D. Students
Philip Odonkor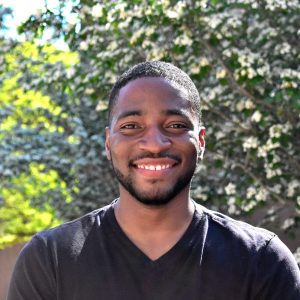 Philip Odonkor is a PhD student with a specialization in Design and Optimization. His research interests center around the application of optimization techniques towards the optimal control of building systems He is currently working on the project "SMARTER – Smart Manager for Adaptive and Real-Time decisions in building clustERs" which is funded by the National Science Foundation. Phil's past projects include programming and testing autonomous quad-rotors, and developing a robotic arm for a tele-operated planetary rover for the Revolutionary Aerospace Systems Concepts Academic Linkage program run by NASA. He has have also served as a content consultant for Cengage Learning for the third edition of the book – "An introduction to Mechanical Engineering". Outside academics Phil enjoys hiking and rock climbing, as well as travelling and astronomy.
Zachary Ball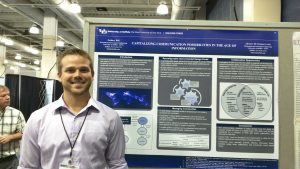 Zack is a graduate student studying for a PhD in Mechanical Engineering. His research interests include Mass Collaboration, Optimization methods, Graph Theory and Design Methods. His current projects include modeling product selection and investment options and social network modeling. Outside academics, Zack is interested in running, mountain biking, kayaking and Frisbee golf.
Seyedeh Elaheh Ghiasian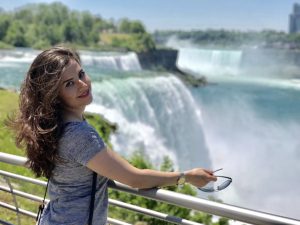 Seyedeh Elaheh Ghiasian is a PhD student of Mechanical Engineering-Design and Optimization. Elaheh received her B.Sc. and M.Sc. in the field of Mechanical Engineering -Solid Mechanics and -Applied Mechanics, respectively. She has joined DOES lab since spring 2017. In her current research, she focuses on field of "Design for Additive Manufacturing", and she works on a common project between UB and Moog International Company. Elaheh's previous research was Stability of Structures, Thermal Dynamic Buckling, and Smart Material including FGM. Outside academics, Elaheh enjoys Vollyball, biking, as well as Poetry, and playing Violin.
Aliakbar Eranpurwala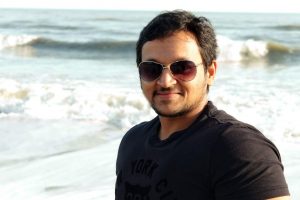 Ali is a PhD student of Mechanical Engineering, specifically focusing on Design and Optimization. Ali has a Bachelors degree in Mechanical Engineering and a Masters degree in the Aerospace Engineering. After graduation, he worked as a Mechanical Design Engineer for a manufacturing company in South Carolina for 3 years. His job entailed the design and structural analysis of custom industrial safety and loading equipment. His past research includes investigating the use of a software framework to support engineering optimization. His doctorate research will focus in the field of Additive Manufacturing. Outside academics Ali enjoys scuba diving, playing volleyball, traveling and cooking.
Massimigliano Di Luigi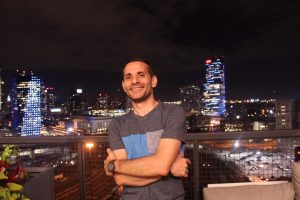 Max is a graduate student pursuing a PhD in Mechanical Engineering. He received his BSc (@ Universidad de Carabobo) and MSc (@ King's College London) degrees in the field of Mechanical Engineering, being his past research work focused on the Design and Analysis of Deformation in CONFORM (CONtinuous FORMation) Extrusion for the Manufacturing Industry. Max's doctorate research will center around design and optimization in engineering design. Outside of academics, Max enjoys mountain trail (ultrail), cycling, oenology and traveling.
---