Faculty Committee
Neil Coffee, Associate Professor, Classics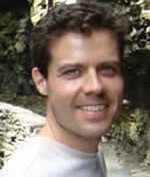 Neil's research has two main branches. He leads the Tesserae Project, an effort to apply digital methods to the tracing of literary history and influence. He also studies the relationship between ancient Roman gift and commodity economies and Roman literature and broader culture, with a particular focus on the Latin epic poetry of Vergil, Lucan, and Statius. Neil founded and co-leads the Digital Classics Association.
Jeff Good, Associate Professor, Linguistics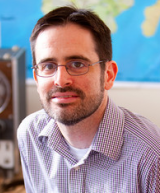 Jeff is active in the development of digital techniques to facilitate language documentation, description, and archiving. He is especially interested in exploring the potential of Semantic Web technologies to facilitate cross-linguistic research and data interoperation, for instance in the domain of lexical data.
Alex Reid, Associate Professor, English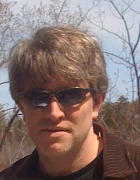 Alex is an Associate Professor and Director of Composition and Teaching Fellows at the University at Buffalo where he studies digital rhetoric. He is the author of The Two Virtuals: New Media and Composition and the co-editor of Design Discourse: Composing and Revising Professional Writing Programs.  He has published in multiple journals including Computers and Composition, Kairos, and Enculturation.
---
Other Team Members
Nikolaus Wasmoen, Digital Humanities Postdoctoral Fellow, English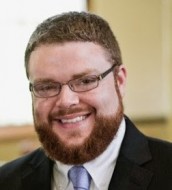 Nikolaus has worked for a range of digital humanities projects including the William Blake Archive, ModNets, and, most recently, as the Technical Director of the Marianne Moore Digital Archive. He teaches in the English Department on modernist literature, media studies, and the digital humanities, while also helping to facilitate and lead DiSC Workshops at UB.
Brandon Boudreault, DiSC Graduate Fellow and Webmaster
Brandon Boudreault is a second year PhD student in English at the University at Buffalo. His research interests include 20th and 21st century poetry and poetics with an emphasis on the lyric. Boudreault's current research focuses on Marianne Moore's use of quotation. He has also served as an assistant on the Marianne Moore Digital Archive.