Monthly blog from the UB Graduate Management Association (GMA).
GMA and the Pandemic
The Graduate Management Association has been hard at work trying to plan events for the student body. Unfortunately, the pandemic has made it difficult to come up with events that comply with the social distance protocols which include a 50-person capacity rule put in place for most in-person event spaces. We do not want to leave students out once the maximum capacity has been filled. To address this, we have created a RSVP (first come first serve) system for capped in-person events.
GMA is looking for ways to get creative because what we want is for the students to get the most out of their MBA experience. GMA was able to host a virtual game night which was considerably different than what was happening last year. In a virtual experience, it is a challenge to meet others and make connections. We are working very hard to provide other new and innovative ways for students to connect.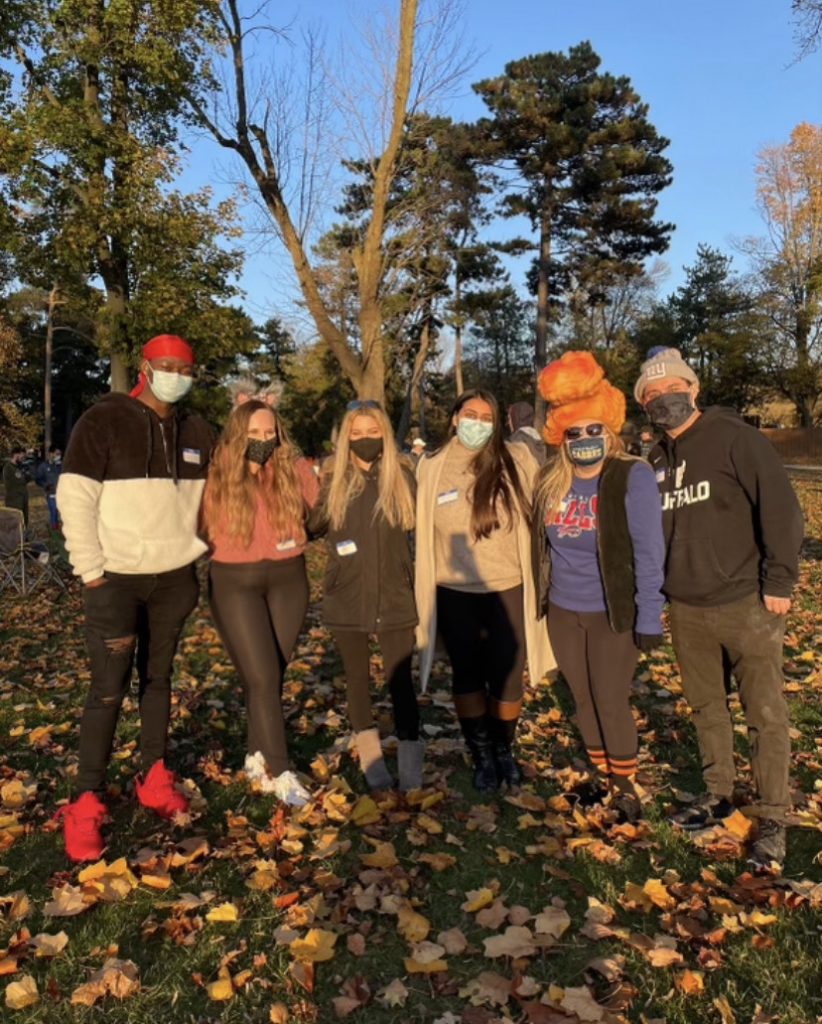 With that said, we had planned and successfully executed our first GMA event – Fright Night: GMA's Outdoor Spooky BBQ – which occurred on Halloween. It was outdoors at Delaware Park and we even rented a food truck from Fat Bob's Smokehouse! It was a lot of fun and we hope that we can do this again in the spring!
Our next events planned are for a November 12 Drive-In Movie Theater Event – we will rent out the space so all the students can come and then we are in the midst of planning our end of the semester ball, Festivus. Stay tuned for more updates!
GMA and the President
Nil Patel, our GMA President, has stepped up and has gone above and beyond for the student body to help coordinate events that comply with coronavirus protocols and help students receive the benefit of having GMA in place. It's a challenge to plan around these protocols because the goal is to help connect the first years and second years. The GMA body and their president have been brainstorming the best way to go about connecting the first years to the second years and were able to plan fun events for the semester where the students feel safe while being able to connect to their peers. The GMA's next challenge is being able to plan a Festivus event where all students feel included. We will see what's next to come…