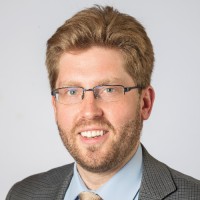 Welcome to the first episode of the Fall 2020 Manage-a-Bull podcast! The podcast welcomes a new host for the semester, second-year MBA student, Anders T. Rosen. On this episode, Anders emcees a panel to discuss a little topic we've all been quickly acquainted with: Virtual Learning. Anders is joined by guest panelists: Anu Patel, Janelle Fore, and Professor Tim Maynes.
Listen to the podcast on: Apple / Google / Stitcher
Anu Patel is a full-time MBA student at University at Buffalo. Prior to returning to academia, Anu spent six years in Silicon Valley working for various corporations. Her most recent role was as a Senior Financial Analyst for a Fortune 500 medical device company, Intuitive Surgical in Sunnyvale, CA. She spent three years at the company working alongside the executive leadership team building out the global business strategy for new products. Anu is ambitious and constantly looking for opportunities to learn and grow from. Since her move to Buffalo, Anu has gotten involved in the start-up community in Buffalo. She has recently participated in the eight week Summer Accelerator Program in Buffalo and won first place with her start-up venture, True Recycle, which is a clean tech product focusing on sustainability.
Janelle Fore, an animal-loving, adventurous and sometimes outgoing second year MBA student, is looking to make the most out of every opportunity and to be the change she wants to see. Recently, Janelle was named Best Presenter at the National Black MBA Association Case Competition. She started something cool, a side project with a couple of friends called "Real Talk" which is a platform designed to encourage the discussion of social issues. Learn more at teamrealtalk.com and give them a like on Instagram (teamrealtalkofficial). Janelle is also the Graduate Assistant for Global Programs and participated in multiple programs (Costa Rica, Ghana, Europe, and India (this semester)).
Professor Tim Maynes is the Faculty Director of the MBA program at the School of Management. An expert in the fields of Organizational Behavior, Leadership, Organizational Change, Professor Maynes is one of the first faculty members new MBA students meet through the Team Skills and Organizational Behavior classes.
To close out the podcast, Anders hears from 2020 MBA graduate, Thirth Patel, who gives a little advice on applying to MBA programs and working in a virtual world.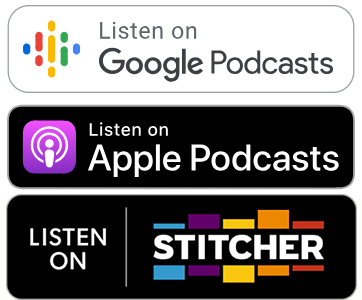 Listen to the podcast on: Apple / Google / Stitcher