When considering the UB School of Management's full-time MBA program you are bound to have questions. That's why the School of Management MBA Ambassadors, a volunteer group of first- and second-year MBA students, dedicate their time to help you. They are here to share their knowledge of the program, build school spirit, and if you register for the MBA for a Day program, they'll lead you on a campus tour and have lunch with you.
We sat down with three of our current MBA Ambassadors to ask them a few questions about their experiences in the program: Nishant Kumar Das, Celine Keefe, and Alex Rankie. Nishant is an international #UBMBA student and offers a perspective for international applicants. Celine Keefe is a Western New York Prosperity Fellow and Alex Rankie is a native Buffalonian. The three together offer different perspectives and all serve as #UBMBA Ambassadors.

Why did you decide to become an MBA Ambassador?
Nishant: I wanted to provide much-needed information to prospective students. This was my way to give back to the community since I was in the same boat as them just a year ago and was so unsure about quite a few things myself before joining the MBA program.
I was born and brought up in Sambalpur, a small town in Odisha, India. Before arriving at UB, I had a lot of questions. I didn't know much about the university, the visa process, or where to go to eat, etc. – to name a few. The student Ambassadors provided me all the information I needed.
Having a UB MBA Ambassador give me a first hand story about their experience in the program had a relaxing effect on me. It made me excited to come to UB and I was no longer nervous.
Alex: I became a UB MBA Ambassador because I enjoy meeting new people and talking about the amazing program we have here at UB. Buffalo is a really cool city and I enjoy sharing my hometown city with others. I also like helping people and that is exactly what a MBA Ambassador does.
Celine: After going through my first semester at UB, I was extremely passionate about this program. I have learned a remarkable amount and gained unique experiences that have helped me grow as an individual and professional. Reflecting on this, I knew that giving back and communicating with other potential students about my experiences would be a valuable experience for all of us.

Before you came to UB, did you work with an MBA Ambassador?
Nishant: Oh yes! Absolutely. Before joining this esteemed MBA program, I had interacted with a lot of MBA Ambassadors of the school myself. I got the contact information of these MBA Ambassadors, who were students in both the first and second year of the MBA program. You can get all of their information from our website. 
I exchanged emails with the Ambassadors and even talked to a few of them over the phone as well. Not only did they answer all my questions, the amount of support and encouragement I received from the seniors was unparalleled.
Alex: Fortunately, my mentor from buddy connect was a MBA Ambassador, so he took me under his wing before my first year started. We met up several times over the summer and he gave me advice on how to succeed in the MBA program. Speaking with an ambassador is important because are very passionate about the program and very involved.
UB MBA Ambassadors want you to engage with them so they can help you succeed.
Celine: I attended an MBA for a Day event in February 2015 and I came in unsure about where I wanted to go for my MBA. During this day we were given a tour of the school, sat in on a data modeling course, and had lunch with three MBA Ambassadors. Each of them explained their current experiences, why they chose to come to UB, and the benefits of the program. After this event, I knew that UB was the perfect fit for my needs and passions.
What advice would you give a student interested in learning about our #UBMBA program?
Nishant: The #UBMBA program provides a unique opportunity to learn through new ways while creating a vibrant and intellectually stimulating academic atmosphere with comparatively cheaper tuition and cutting edge curriculum. Students can take advantage of the world-class faculty, state-of-the-art infrastructure, and strong alumni network to achieve professional and personal success. UB is a friendly campus that never stops changing and at the same time offers endless opportunities to have fun, get involved and make lifelong connections.
Alex: Be a team player. Most graduate programs are based on individual achievement. The UB MBA program demonstrates that a team is always greater than its individual parts. I would advise an incoming candidate to be a good teammate and an even better human being. This means standing up for your teammates, appreciating their unique personalities, and helping them improve their weaker areas. The little details and nuisances of being a great teammate make a world of difference.
Celine: I would say take advantage of every opportunity you get at this school. Every event, meeting, speaker, networking session, attend as much as you can. I cannot say enough about the offerings both this campus and the School of Management offers for their students. You are always able to find people who are willing to help you as you grow and discover you career path. Stay active and involved!
What's one thing about the #UBMBA program that surprised you?
Nishant: The #UBMBA program provides experiential learning opportunities that have community engagement integrated with coursework/academics.
During MBA Advantage, we cleaned the backyard of one of the neighboring houses and then cleaned the surrounding of a nearby school in downtown Buffalo. This taught me to accept any type of work with an open mind and to treat all individuals with a sense of dignity and respect. We worked together with a common goal of keeping our surrounding clean while at the same time leveraging efficient collaboration, coordination and teamwork traits without being judgmental about cultural differences, living conditions and lifestyles.
As part of my Corporate Champions program, we conducted an organizational climate diagnosis including communication and employee engagement audits, by analyzing data for the Albright Knox Art Gallery.
These experiences allow us to give back to the WNY community while exercising teamwork and leadership skills in a fun, relationship-building environment.
Alex: I was surprised at how open the professors were. All the professors at UB care about our well-being, and always make time for us when we need it. They genuinely care about the MBA class and make the lectures enjoyable. It is amazing how they connect with our fellow peers because they understand what it is like to be in our position. The empathy, trust, and respect they show is incredible.
Celine: The designing of teams and first year cohorts surprised me. I did not expect the intensive approach to team processes and teamwork that prepares you and gives you a competitive advantage not only in the walls of Alfiero and Jacobs, but beyond.

Contact one of the current students below by email with any questions you may have related to their experience in the UB MBA program. You can meet our current roster of MBA Ambassadors by checking out their profiles here.
---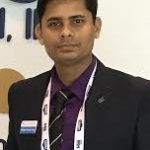 Nishant Kumar Das: I am a second year MBA student concentrating in supply chain and operations management. I am a member of the UB SCOM Club and currently interning at Sherex Fastening Solutions LLC. I am an avid traveler and have been to 12 countries so far, and will be increasing that count when I travel to China/Hong Kong during the winter break with my MBA classmates. In my free time I like to watch movies and play cricket.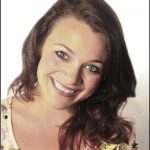 Celine Keefe: Current MBA student focusing in marketing and consulting. Lover of everything Buffalo. WNY Prosperity Fellow.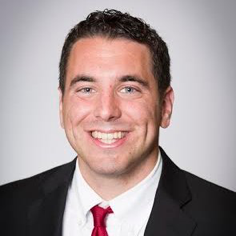 Alex Rankie: I am the vice president of Graduate Management Association. Before the UB MBA program, I was a regional manager at Solidifi, a real estate appraisal management company. This summer I interned at Citi and will be teaching yield book in the fall. I love sports and am always down to play basketball or discuss athletics.
Please follow and like us: