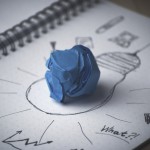 Do you want to know what I knew about business before applying to the dual Master of Business Administration (MBA)/Master of Public Health (MPH) program at the University at Buffalo?
Not. A. Thing.
I graduated from UB with a Bachelor of Arts in health and human services. The idea made sense: no matter what career path you take, everyone needs business skills, right? Second benefit of the dual program: I knew I wanted to work in a health care setting. Not to mention, I thought: three years, two degrees, sounds like a no-brainer to me.
Although I am acquiring necessary business knowledge and information about public health, the value I have gotten out of this program extends far beyond the classroom.
The #UBMBA Program

This program is what gets me out of bed in the morning. At the end of the day when I leave the School of Management, I instantly feel a little less full. This seems a little extreme, I know, especially coming from the girl who thought she wasn't cut out for the program and had zero business background coming in. But the knowledge I have gained in the courses I've taken thus far has proved to be invaluable. In fact, I have used the team skills, Excel skills and leadership competencies learned in the program in my job and extracurricular activities every day. On top of that, the relationships I have created with my peers, as well as the faculty, will be ones I keep for the rest of my life. All I can say is that I know I made the right decision to stay at UB for my #UBMBA.
The MPH program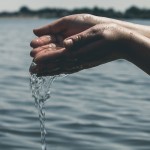 I am, by nature, someone who wants to help change the world. I feel confident in saying the Public Health program is giving me the proper skills to do so. The program equips students to evaluate real world public health issues, such as the need for clean water, and form a plan in order to create change. I have always been drawn to the health care (specifically the nonprofit) world and, when I am in my public health courses, I know I am setting myself up the best way that I can to pursue my career goals. The professors in the public health program are incredible too. They are always willing to help and work closely with you.
I am an extremely indecisive person. Ask anyone who knows me. But I have never been more certain that I made the right decision applying to, and ultimately enrolling in, the UB MBA/MPH dual degree program. It comes with its challenges, as all programs do but, at the end of the day, it is always, always worth it.
The School of Management and the School of Public Health and Health Professions at the University at Buffalo offer a collaborative program leading to both a Master of Business Administration (MBA) and a Master of Public Health (MPH) degree (Health Services Administration concentration only). by visiting our official page.
---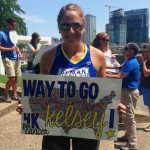 My name is Kelsey Barbour and I am a dual MBA/MPH student. I am the 3rd child in a family of three girls and one boy, all of which are here in Buffalo, despite us growing up outside of Albany, NY. I run purely on coffee but if it was socially acceptable, I would eat ice cream for every meal. I love to run, in fact I love it so much, I ran across the country this past summer!