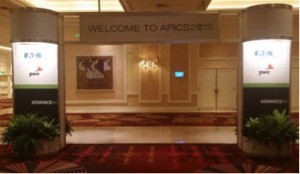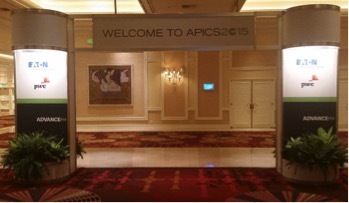 Each year, thousands of the supply chain industry's top professionals and students gather at the American Production and Inventory Control Society (APICS) National Conference. This year, I had the pleasure and honor of representing the #UBMBA at the conference, located in Las Vegas. As current president of the School of Management's Supply Chain Club, an APICS student chapter, I felt the club's members, and I, had much to gain from the experience.
My intuition did not fail me. The week started with a keynote speech from Jack Welch, the legendary former leader of General Electric. Welch called supply chain "the heart and soul of an organization" and encouraged us to recognize the importance of people and how they contribute to the success of an organization. In addition to Welch's presentation, I attended several educational sessions on various supply chain topics. Of particular value was a Nike executive's presentation on "Running a Strong Supply Chain." I knew we were in for a treat when the presenter announced he could not mention Nike in the presentation due to the proprietary nature of the information. But most importantly, I made countless, valuable connections with top industry professionals and students alike.
I left the APICS conference feeling refreshed and motivated with new ideas to bring back to the #UBMBA. The #WowFund opened the door to this incredible opportunity by providing funds to help with travel and accommodations. Now, it is now my job to transfer the experiences I had and the knowledge I gained to other students focused on making a career in supply chain in the #UBMBA. Whether this is through new event ideas for the Supply Chain Club, or through quick hallway conversations with my peers, I've got lots to share! Jack Welch spoke of making supply chain the "buzz" of an organization. With the help of my fellow graduate students, I intend on making supply chain the "buzz" of the UB School of Management.
The Wow Fund is offered through the School of Management Career Resource Center to financially support individuals, groups or organizations in the school who travel to national conferences or competitions during the academic year. To learn more, contact the Career Resource Center.

---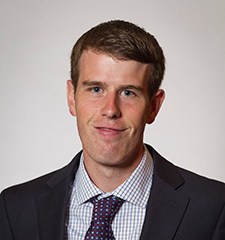 My name is Pat Talbot. After realizing I no longer wanted to fly airplanes for a living, I came to UB and developed a passion for supply chain through the #UBMBA program. I am originally from the New York City region, where bagels are the only legitimate breakfast option. Upon graduating in 2016, I hope to end up with a career that allows me to make a true impact on the company I work for and the world around me. Mention this post and connect with me on LinkedIn.