New members are welcome all year long. Please click here to join.
Dinner and Wine Pairing – Featuring French Wines & Cuisine – Feb. 1 2019
This year's Dinner and Wine Pairing event will be outstanding!
Baskets!    Gift Certificates!    Sweepstakes Prizes!
Reservation deadline is January 26th, so get your reservations in now.
Click on these two links to print the forms.
Mail in the RSVP form – instructions are on the form.
Print Invitation.                    Print RSVP Form.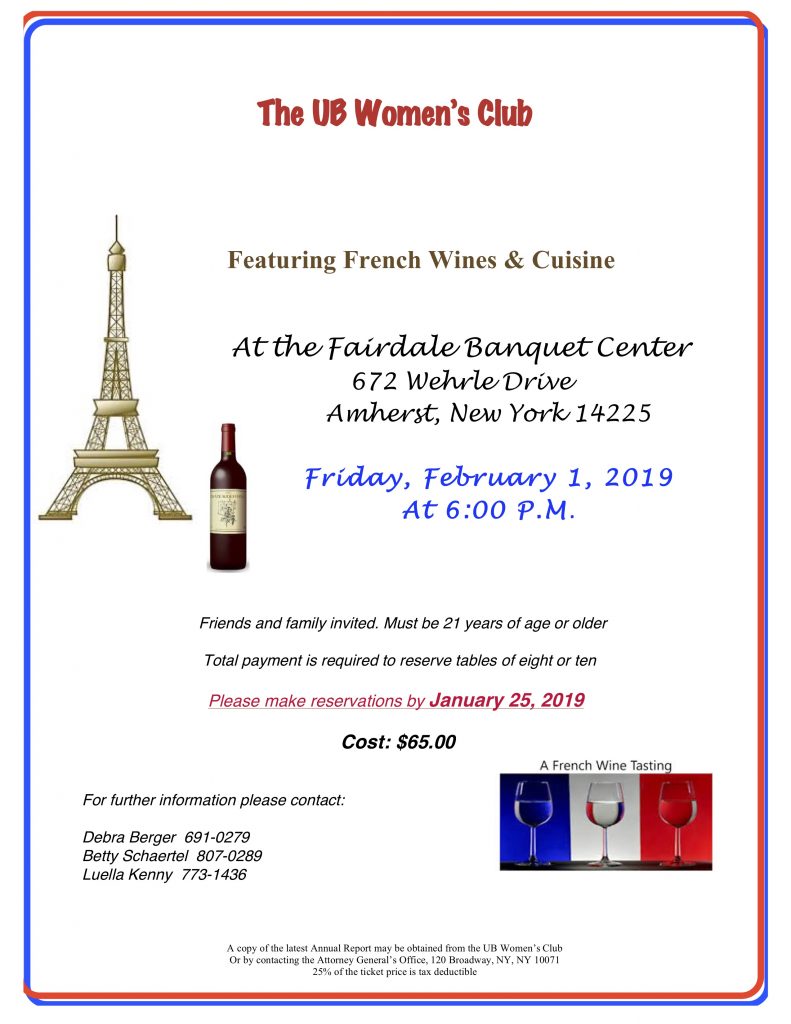 Some photos from our trip to the Middlefield, Ohio Amish Community. Click on an image and scroll through all photos to see full size.
UB Women's Club
©2018 University at Buffalo. All rights reserved.