After years of undergraduate study and professional work experience, and months of preparing for standardized tests and admission essays, it is time to select who will write your letters of recommendation for the UB MBA program. Great letters can help fill gaps in your admission profile, and can make the difference between an offer of acceptance versus a rejection. Although it may feel like the one part of the MBA application process where you lack control, you have a powerful influence and should be strategic when selecting your recommenders. Here are some tips to ensure your success during the reference selection process for the #UBMBA.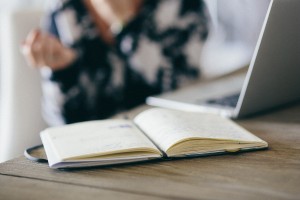 1. Select references who can and will illustrate your uniqueness and advocate your candidacy. You should have a strong relationship with the recommender before asking them to act as a reference. They will need to know your work well (professionally or academically), as well as your personal qualities. Applicants often choose supervisors and professors; however, it may be more appropriate for some to select a mentor, peer, or client. Picking those who know you best and can provide the most influential recommendation is more important than the reference's title or rank.
2.  Give your recommenders ample time. Once you have selected your references, be sure to make initiate the request several weeks prior to the application deadline. During the request, make sure you ask if they can write a strong letter of recommendation on your behalf. If they say they cannot, then choose another recommender who can.
3. Don't write your own letters. If a recommender agrees to act as your reference, but then asks you to write the letter on his or her behalf, stay strong and politely decline. Be confident and advise how important the letter is in regard to the application process and that his or her true opinion of you as a candidate could strongly influence the admissions committee decision. If the recommender is excited and willing to support your candidacy as an MBA applicant, they should support you in the process; this is when you know you have made the right selections.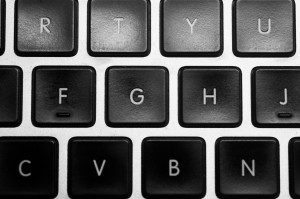 Plan ahead. Although you shouldn't write your own letters, you can guide your recommenders during the process by pre-planning. Provide them with a packet of information regarding your candidacy as an applicant. For example, you may want to provide a copy of your résumé, essays, and even a few brief stories (talking points) about your successes they can pull from while writing their letters. Pre-planning on your end makes the process easier for your references, especially for those who have busy schedules, or need a little assistance recalling specific examples of why you are an amazing candidate.
Give clear deadlines. When making the reference request, be clear about the instructions and when the letters are due. If the recommender isn't able to meet the demands of the process, you want to ensure enough time to select an alternative. Be sure to send a thank you note and keep your recommender informed during the selection process. Send the thank you note prior to the application deadline, so it can also act as a gentle reminder.
Share the good news! Finally, share your news with your references after the decision comes out. If they have been championing for you, I am sure they will be excited to share in your good news as well.
 Researching MBA programs can be challenging. Do you still have questions? Check out our Admissions FAQs page for more help.
---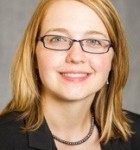 Malinda Keidel is the Assistant Director of Admissions Operations. She has been part of our Graduate Programs Office for almost four years and has her Master of Science in student Personnel Administration from the University at Buffalo.