In Finance Academy, students gain real-world experience amid crisis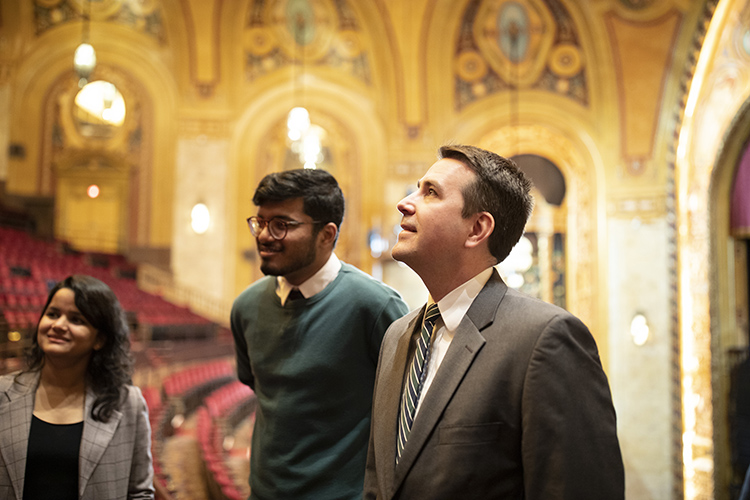 By Matthew Biddle.
Guodong Huang and his teammates stood inside Shea's Performing Arts Center in mid-February, taking in every ornate detail of the gorgeous 1926 theater and listening as John Herbert, chief financial officer, explained the organization's financial model.
Every season, the theater hosts several Broadway tours, selling tickets to Buffalo audiences when the schedule is announced and paying each show's producers months later when the production takes the stage. With that in mind, the students' mission was twofold: Develop a forecast model for Shea's cash flow, as well as a short-term investment strategy for the period after ticket sales come in and before bills get paid.
The project was part of this year's Finance Academy, an experiential learning opportunity for students in the UB School of Management's Master of Science in Finance program.