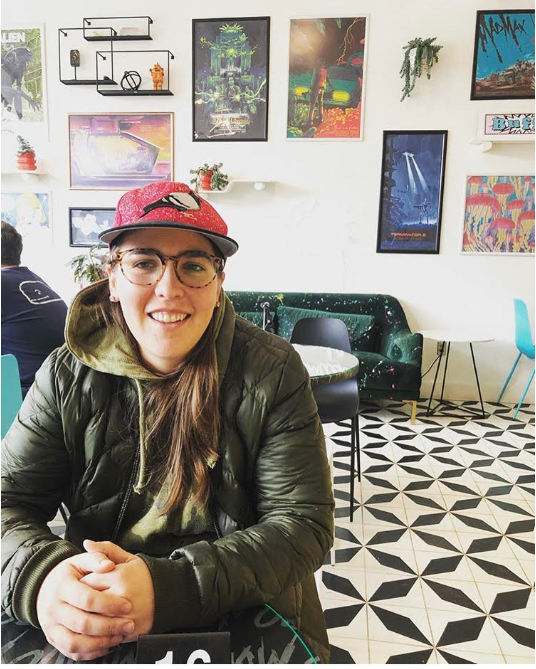 Meet Molly Fogarty, MBA '19
Molly chose the UB School of Management for a variety of reasons. She's an absolute advocate for Upstate New York and knew she wanted to find the right place to pursue her MBA. Previously based in New York City, she wanted to move to a smaller city for grad school.
"I love the community of Buffalo and how even through their tech renaissance, they remain true to their roots of being hardworking, tailgating and lovable friendly folks," says Fogarty. "I like the environment that Buffalo provides: comfortable but challenging. I needed my butt kicked and to start to think more logically and analytically, and that challenge was waiting for me with the UB MBA—without a doubt."
Currently, Fogarty is a recruiting manager at Supplemental Health Care, where she works with travel nurses and hospitals across the U.S. to negotiate and onboard nurses to new assignments.
"I work with them as they stay within their contract or move on to a new location," she says. It's a scary time to work in health care but I feel part of the greater good right now, by helping fight COVID-19 through health care, technology and people management."
Looking to the future
Fogarty says she'd love to start her own business in the next few years.
"A goal of mine has always been to cultivate an opportunity for inclusion and diversity with LGBT people—more in the way you identify, but also in how you present yourself," she says. "I think there is still a stigma in business to look or dress a certain way, and my No. 1 value for my future employees is to dress how you feel comfortable, in whatever makes you feel you."
Friends and allies
At the University at Buffalo, Fogarty found a diverse and supportive environment.
"UB is open and friendly to LGBTQ individuals and there are many allies in this community who operate with an open-door policy," she says. "They encourage the differences and, from my experience, people in the LGBT community have so much depth to offer this program. We aren't all the way there yet! There is room to grow but we are the ambassadors for growth here."
Fogarty says while she wasn't involved directly with on-campus student organizations, she found MBA LGBT peers off campus and online.
"You find that a lot with LGBT people—we tend to herd together more online," she says. "I think that's common within our community, to find your tribe and form friendships of openness and inclusion, and truly from MBA alumni to people in my program who were LGBTQ, we found each other and were a support within the greater support system.
"I think we're in a pivotal place being the second largest city in New York. The community has some learning to do within the transgender community, and that comes with time, but there's a space for LGBTQ students to be catalysts for change here. You really can make your mark on pushing the boundaries. But overall, UB is an extremely accepting environment."
Molly Fogarty was the vice president of the UB MBA Class of 2019. She was also involved in LeaderCORE and was the Alumni Association Scholarship winner.
---