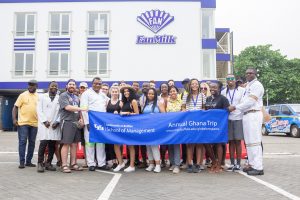 Getting Global with Sam and Sonya
In this episode we speak with Sam Opoku and Sonya Tareke. Sam is a dual MD/MBA and Sonya is a full time MBA Student. In our conversation Sam and Sonya share their experience traveling to Ghana over their last winter break through the Global Perspectives program here at the University at Buffalo's School of Management.
If you are interested in participating in a global program and want to learn more about the experiences you can expect, this episode is a must listen for you.
Listen on: Apple / Google / Stitcher
Transcript: Sam and Sonya Transcript (PDF)
Your podcast hosts: Jacob Walsh, Orion Lamontagne