Your time in the UB School of Management's MBA program is precious. There is a ton of work to be done, but there are also great opportunities to enjoy while you cultivate lifelong friendships. Sometimes knowing where to start is the hardest part — how do you make friends when you are new to the #UBMBA program? Thankfully the Graduate Management Association (GMA) is here to help.
Why the Graduate Management Association Matters
When I was a first-year MBA student, the Graduate Management Association facilitated social events such as happy hours, football tailgates, festival celebrations and end-of-semester formal dinners that helped me meet the friends and colleagues I have today. At these events, I met and built rapport with peers in the program. I was so thankful for the positive influence the GMA had on my first year that I decided to step up and take on a position with the GMA. Now, as a second-year MBA, I am improving my leadership, teamwork, planning and organizing skills with a diverse and amazing class. Our goal is to carry on the mission of creating social events where students can meet and connect outside of the classroom.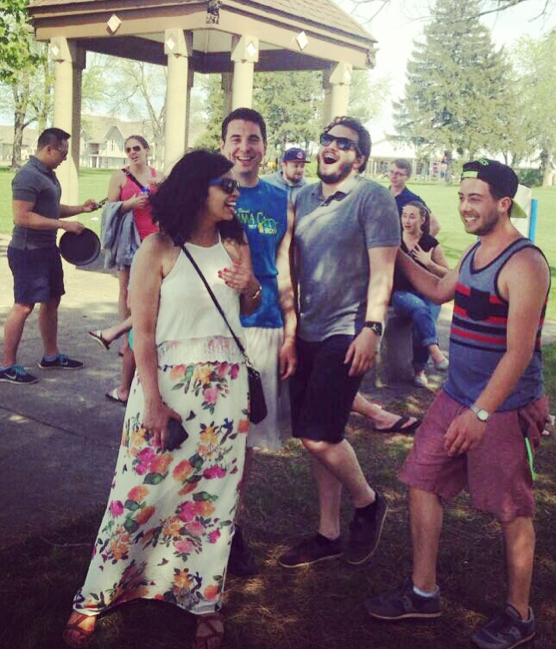 As you enter the #UBMA program you might be nervous about finding or meeting new people. Or, maybe you just want a break from studying. We encourage it at the GMA! Take a look at all the events we have planned throughout the next two semesters and we hope we see you there.
Who We Are. Meet Your 2016-17 GMA Officers
The Graduate Management Association is the voice of MBA students in the University at Buffalo. We know that life in graduate school is hectic. That is why it is important to socialize with each other outside of class. We work to enhance the graduate school experience and make it more enjoyable. Our annual formal parties (Soirée and Festivus), intramural sports, happy hours and intercultural festival celebrations will make your time in graduate school memorable and fun.
We have built strong relationships and partnerships with the School of Management's Graduate Programs Office as well as our peers in the program. Beyond social events, we also facilitate networking events to sustain and expand your network.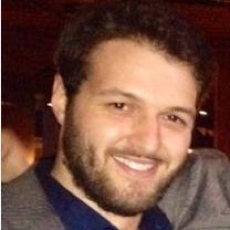 President – Jeffrey Morrissey
Hi, I'm Jeff Morrisey, president of GMA. I received my undergrad from UB in psychology. Prior to coming to the MBA program, I worked as a regional manager for an insurance inspection company, running their operations out of New York City. I love good books, old scotch and traveling.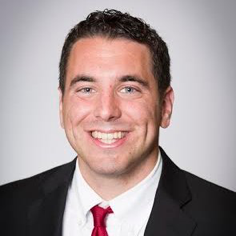 Vice President – Alexander Rankie
Hi, my name is Alex Rankie and I am the vice president of GMA. Before the UB MBA program, I was a regional manager at Solidifi, a real estate appraisal management company. This summer I interned at Citi and will be teaching yield book in the fall. I love sports and am always down to play basketball or discuss sports.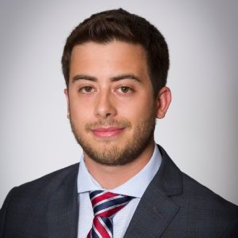 Secretary – Lev Horowitz
Hi, my name is Lev Horowitz and I am the secretary of the GMA. Prior to enrolling in the MBA program I worked as an operations manager at a New York City bakery chain. I just spent the summer doing an internship in Philadelphia. I am currently working my way through the Game of Thrones books to fill the void left by the end of season six.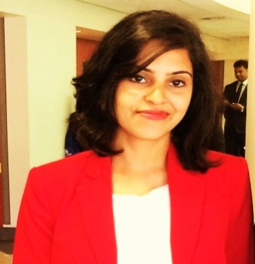 Treasurer – Niharika Malik
Hey! I am Niharika Malik and I am the Treasurer of the GMA. Before coming to UB for my MBA, I worked in diverse fields, including serving as a senior systems engineer at Infosys to and an account management trainee at the advertising agency McCann Erickson. This summer, I interned in California. In my spare time I love video games and reading – and backpacking across Europe is next on my bucket list!
Get involved and make a difference with our GMA family. Look for our event emails, fliers and posts and come hang out with us!
Mark Your Calendars, Here Are Our 2016–17 Events
From regular happy hours to our annual semester-ending parties, we are constantly in the process of organizing that next great event. Get the latest details on what's upcoming here:
Lanco Games
Celebrate finishing the first case of the year with some drinks and cheer!
When: Thursday, September 8, 2016
Time: 4 p.m.
Where: Baird Point, UB North Campus
Mary Ann and Frank Happy Hour
Our coolest professors are throwing us all a happy hour. Couldn't have asked for a better course!
When: Thursday, September 22
Time: 4:30 p.m.
Where: Average Joe's, 4120 Maple Rd, Amherst, NY 14226
GMA Happy Hour
We're halfway through the semester — take a minute to relax with your classmates.
When: Thursday, October 14
Time: 5:30 p.m.
Where: Brick House, 4120 Maple Road., Amherst
Diwali
Get a glimpse of India's culture and heritage as we celebrate Diwali, India's most celebrated festival
When: Friday, October 28
Football and Friendsgiving
Are you a football fanatic or a basketball lover? Join us as we bring together the first ever sports meet up for all MBAs. More information soon on this November event!
Festivus
Celebrating the end of the fall semester with food, drinks and fun! This event is one you do not want to miss. More information soon on this December event!
January — Talent Show
Are you an MBA with talent? This is your chance to showcase it in front of your friends and professors! Mark your calendars for this memorable night of dance, music and loads of fun.
Chinese New Year (January 28)
The Chinese New Year is here and we want you to be a part of the festivities with our Chinese friends. Join us as we celebrate this amazing festival!

Bandits Game
Enjoy an all-you-can-eat buffet in the Lexus Club with spectacular views of downtown Buffalo and the waterfront, then cheer on the Buffalo Bandits with your fellow UB MBAs and recent grads.
When: Monday, February 20
Day of Giving & In-House Happy Hour
We're planning a happy hour with a day of giving event. Details to follow.
Becker Farms
We're planning a wine tour event. Details to follow.
Holi
The festival of Holi brings with it the spirit of togetherness and good cheer — and the joy doubles when we celebrate it with friends. Join us as we celebrate this festival of colors.
Soirée
Join the GMA in our biggest event of the year — Soirée! It will be a night full of dinner, drinks, laughter, dancing and awarding of the year's superlatives.
Picnic
Celebrate the end of school for seniors and beginning of summer for everyone! Play Kan Jam, Cornhole and other games while enjoying food and drinks.
Note: Event dates are subject to change based on schedules and availability.
The Graduate Management Association wants to be the voice of the #UBMBA population. We are more than your social committee; we are also here to listen to your needs. If you have questions or suggestions throughout the year, feel free to contact us and "like" us on Facebook.
---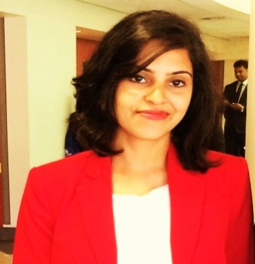 I am a second-year MBA student majoring in marketing, and am also GMA treasurer and marketing director of SBI. Connect with me on LinkedIn and mention you read this post!