Going into my first year as a Master of Business Administration student last year was a bit intimidating. The biggest challenge for me was that I did not know anybody in the program. I felt that meeting people would be pivotal to my success. It's just easier to work with other people when you know them on a personal level—I think most people would agree with that. The first year is such a blur now, but the one thing I do remember was this group of crazy, second-year #UBMBA students who told us they were going to make our MBA experience one to remember. They called themselves the Graduate Management Association (GMA).
These four people sure kept to their promise. My first year was awesome! The GMA sponsored a lot of fun and engaging events; I went to happy hours, semiformal parties, laser tag and sporting events. These events were where I really got to know the people I was going to class with every day. Some of these classmates are close friends to this day.
Fast forward to today: I'm one of those four crazy people. Now, I am the vice president of the Graduate Management Association.
The four GMA officers during my first year did such a fantastic job planning events to get our class engaged, that I knew I needed to be elected as an officer. I decided on the position of vice president because it had a focus on volunteering and charity efforts. This would provide me with an opportunity to explore new events and ways of helping the Buffalo community – in addition to our community in the School of Management.
Who are the 2015-2016 GMA officers?
As mentioned above, GMA stands for the Graduate Management Association. We are an elected student government for the Full-Time MBA program here at UB. The GMA is comprised of a president (Ryan Fogle), vice president (yours truly), secretary (Rachel Stern) and treasurer (Varun Suri). We are a diverse group of individuals. We have different concentrations in the program, different work experiences, and different cultural backgrounds. Bringing diversity to the table ensures we create engaging events for the entire student population.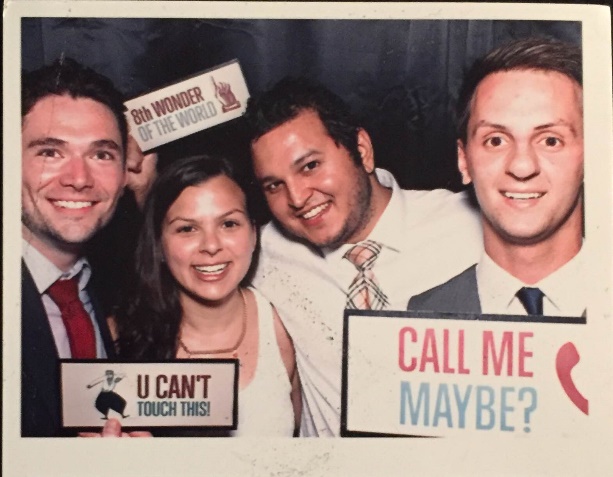 What do we do?
Great question! This might be best answered in the form of a list:
We plan events to engage all MBA students, to create connections beyond graduation

This is made possible through a large variety of events that are sure to get everybody involved

We are the liaison between students and faculty, staff and alumni to encourage and shape student engagement

GMA officers act as facilitators and mediators between various parties. It's like sending a letter to your government so your voice is heard, except we actually listen and speak on your behalf (haha)!

We are members of various committees across campus to ensure that the MBA student voices are heard

Our list of committees includes: Council of Presidents, Giving Tree Committee (holiday giving campaign), Class Gifts Committee, Sub Board and School of Management Alumni Association. These are just a few of the places we are active on campus!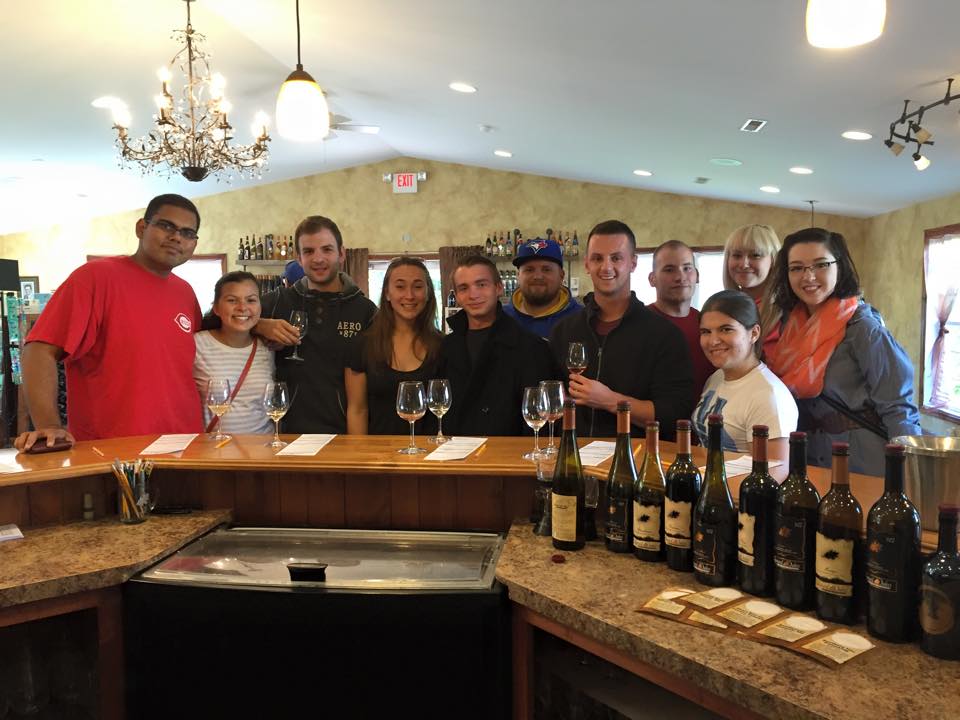 Why is the GMA great?

(Aka, how did the GMA make my experience great, and how will it continue to make the lives of full-time MBAs at UB great?)
As full-time MBA students we are constantly challenged with rigorous coursework and client projects. We can get so lost in the work that we forget to make time for fun. My favorite thing I do with the GMA (and what I believe everyone recognizes that we do the most) is putting on events where everyone can make that time to have fun and get to know each other better.
This year we have a wide variety of fun activities we are planning (see schedule below to get an idea of what I'm talking about). We do everything from happy hours, to cultural celebrations, to physical activities to semi-formal gatherings. The best part about all of these events is that most of them are free or super cheap!
One event we are in the planning stages for right now is Festivus, our annual semi-formal holiday party. This event is an awesome opportunity to let loose before final exams, learn about holidays celebrated by different cultures in the winter months and dance! It's for sure one of the most anticipated events of the year.
My advice to current and future MBAs at UB ?
Get involved and be sure to have fun. I did in my first year and I don't regret a thing. I met plenty of wonderful people and so far, I'm having the time of my life!
To learn more about the Graduate Management Association and other School of Management organizations you can visit our student clubs directory.
---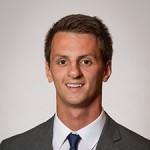 I'm a Buffalo native with an interest in a career in brand management in the beer industry. In my free time I love spending time with my family and friends, watching stand-up comedy and skateboarding. I also hold two first place, two second place and one third place awards for Best Traditional Wing Sauce at the National Buffalo Wing Festival—yeah, I take my chicken wings pretty seriously. Connect with me on LinkedIn by mentioning this      post, like the GMA on Facebook, or find me at the bar!