As time passes and our student bloggers move on to graduate and find amazing new job opportunities, we will archive their profiles here.
---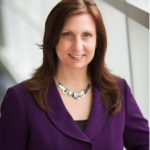 Melissa Ruggiero is a career advisor for graduate students at the University at Buffalo School of Management. With 18+ years of experience in career counseling, her passion is to help others find theirs. You can connect with her on Twitter at @melissaruggiero. Don't forget to use #UBCRC and #UBMBA to ask questions.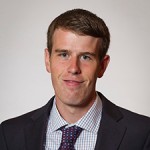 After realizing he no longer wanted to fly airplanes for a living, Patrick Talbot came to UB and developed a passion for supply chain through the #UBMBA program. He is originally from the New York City region, where bagels are the only legitimate breakfast option. Upon graduating in 2016, Pat hopes to end up with a career that allows me to make a true impact on the company he works for and the world around him. You can follow the UB Supply Chain Club on Facebook.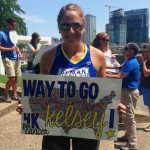 My name is Kelsey Barbour and I am a dual MBA/MPH student. I am the 3rd child in a family of three girls and one boy, all of which are here in Buffalo, despite us growing up outside of Albany, NY. I run purely on coffee but if it was socially acceptable, I would eat ice cream for every meal. I love to run, in fact I love it so much, I ran across the country this past summer!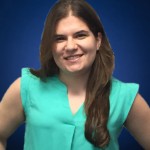 Kimberly Behzadi is a second-year MBA student who specializes in digital content strategy and social media strategy. She's a coffee addict, not by choice, but is a distance runner and Spartan Race competitor by choice. Her ideal date is always a fancy grilled cheese party with wine pairing. You can follow her Twitter at @zadizad or connect on LinkedIn by mentioning this post.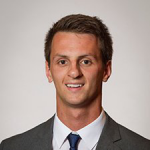 My  name is Adam Fries and I am a Buffalo native with an interest in a career in brand management in the beer industry. In my free time I love spending time with my family and friends, watching stand-up comedy and skateboarding. I also hold two first place, two second place and one third place awards for Best Traditional Wing Sauce at the National Buffalo Wing Festival—yeah, I take my chicken wings pretty seriously. Connect with me on LinkedIn by mentioning this post, send me an email, or find me at the  bar!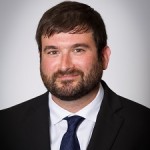 Chris Miano is a former Army Captain who spent eight years in the military before attending the UB MBA program. He served as a platoon leader in Iraq and as a company commander in Afghanistan, as well as operations officer for the U.S. Army Northern Warfare Training Center. His duty stations included Fort Sill, Oklahoma, Baumholder, Germany and Fairbanks, Alaska. He is a lifetime Buffalonian whose true passion is service to the City of Buffalo and contributing to the current resurgence of the city he loves. If you are already signed up for the program, feel free to send him email if you have any questions.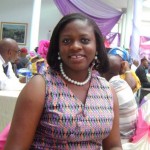 Onyinye (Belinda) Okechukwu is a 2nd year MBA student from Nigeria majoring in Finance, international business and consulting. She loves to cook up new recipes, travel, read a good book and keep up with her favorite TV shows (Empire and Game of Thrones!) in her free time.


As senior associate director of admissions and recruitment, Meghan Felser has 10 years of graduate management admissions experience. Prior to UB, she worked in promotions, strategic planning and sales for two Fortune 100 companies. She is passionate about helping students find the right program fit and all things Buffalo. Connect with her via email or LinkedIn and mention this post.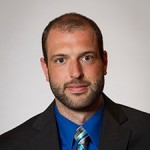 My name is Richard Amantia II and I am the current graduate chair of the Graduate Giving Council. I began my journey at UB as an undergraduate. After earning a bachelor's in business administration, I transitioned into the #UBMBA program in the fall of 2014. You can connect with me on LinkedIn by mentioning this post.