Host: Malkijah Griffiths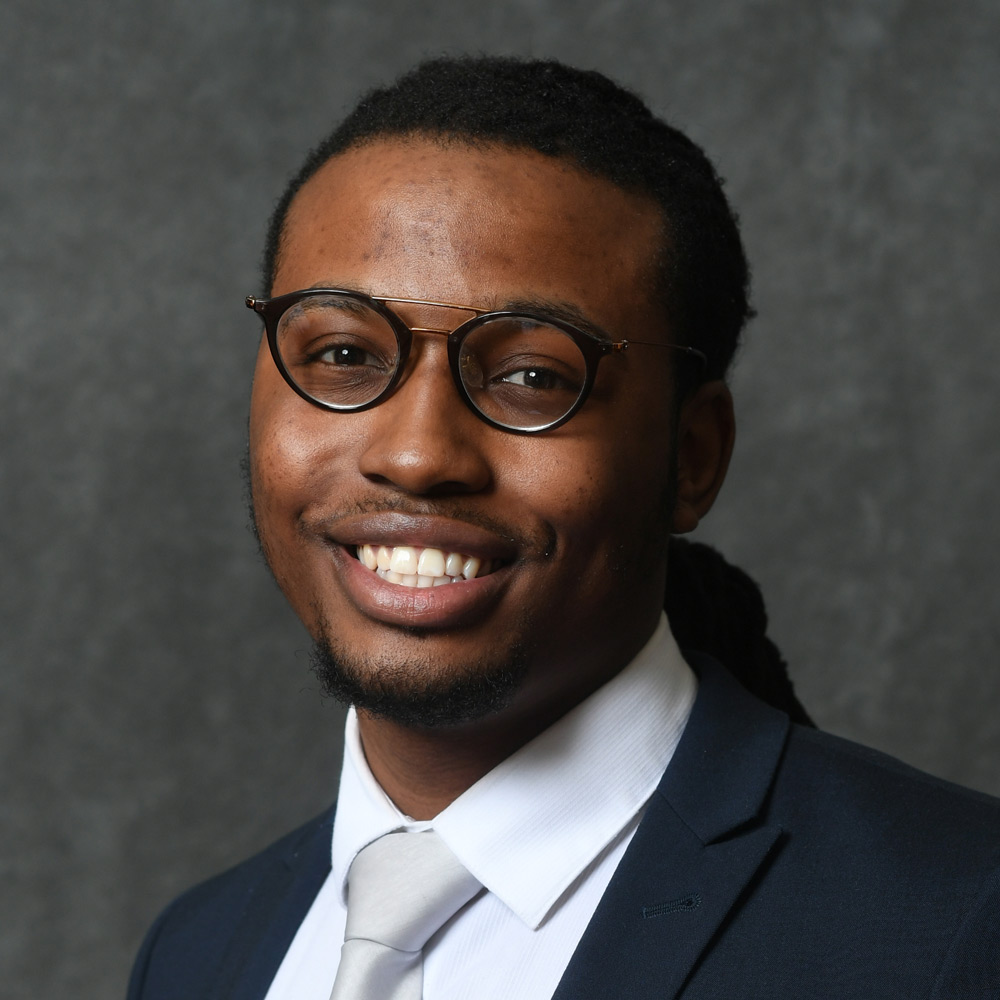 Roundtable Guests: Anders Rosen, Rebekah Reid, Mary Ann Rogers
🎙️ Listen to the podcast on Apple / Google / Stitcher.
On the second episode of the Fall 2020 season of the Manage-A-Bull podcast, host Anders Rosen hands over the mic to second-year MBA classmate and WNY Prosperity Fellow, Malkijah Griffiths. He leads a timely and deep discussion on diversity, equity and inclusion at the University at Buffalo School of Management. He's joined on the episode by guest panelist Rebekah Reid, Professor Mary Ann Rogers, and Anders.
As a WNY Prosperity Fellow, Griffiths is committed to building up the economic vitality of our community. He has leadership roles at UB including as Global Ambassador to the Global Programs Office. Additionally, he is the co-founder of the startup, Real Talk, a digital platform where diverse peoples can join to have open discussion and dialogue about issues that they may not have the opportunity to talk about. Friend of the pod, Janelle Fore, MBA '21, and Sonya Tareke, MBA '20, are co-founders with Griffiths.
Rebekah Reid is a senior in accounting at the UB School of Management. For the last two school years, she has served as a student assistant for the University Campus Living office. You can check out her on-campus tours and walk-thrus by visiting her YouTube page. In addition to being a leader on campus, Reid is using the accounting skills she is building from her time at UB as an intern at one of the Big Four professional services networks, PricewaterhouseCoopers.
Professor Mary Ann Rogers has held a variety of administrative positions in the University at Buffalo, including roles in development and external relations, personnel and resource management. She serves today as the Assistant Dean of Diversity and Inclusion and she was appointed as a full-time faculty member in the School of Management in 2008. Rogers principally teaches communication and organizational behavior courses on the undergraduate, full-time MBA, Professional MBA and Executive MBA levels. She also oversees the school's undergraduate communication literacy program and frequently provides corporate training in Western New York organizations.
New to the Manage-A-Bull podcast? See our whole library of episodes on Anchor.fm. You can subscribe on multiple podcast apps, including Stitcher, Google, and Apple Podcasts.
Listen to the podcast on Apple / Google / Stitcher.