The UB Management Career Fair is on Friday, October 6, from noon-4 p.m. at the UB Center for the Arts. I get asked lots of questions this time of the year about the fair. Should I attend the UB Management Career Fair?
Should I attend the UB Management Career Fair?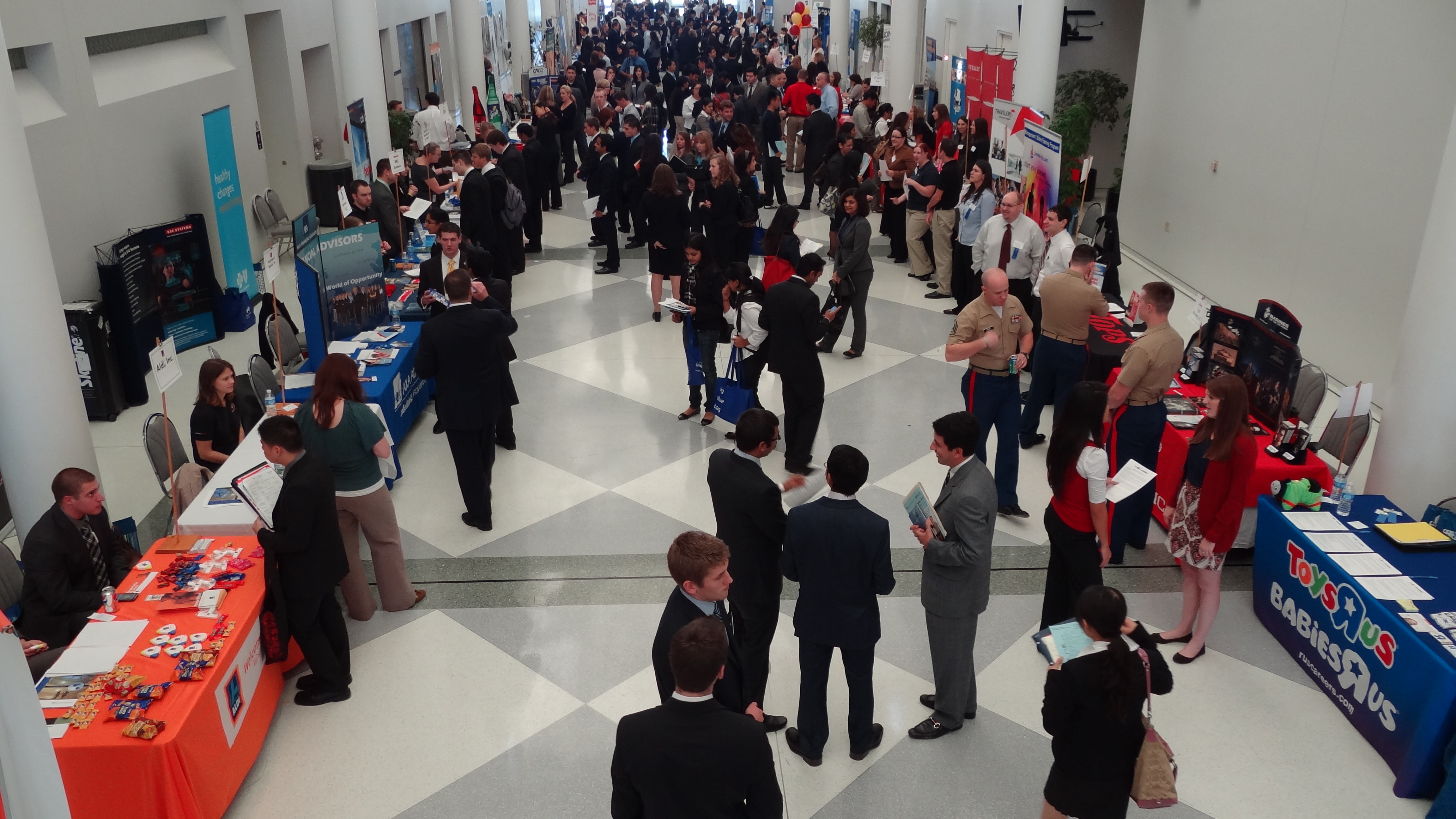 Yes! We would love to see all our #UBMBAs meet potential employers face to face (instead of hiding behind the computer to apply), impress recruiters and learn about internship and full-time employment opportunities. Some of the company representatives attending the UB Management Career Fair will be looking for candidates to apply now. Some will just want to talk with you so you can learn about their company (expectations, hiring practices, etc.) so that when they do have a need, you are ready to apply. They like to get an idea of who potential candidates might be for the future.
There are several companies attending who have both a local and national (as well as international) presence. For example, Delaware North Company, a global leader in hospitality management and food services is headquartered here, but manages sporting, travel and hospitality locations across the states and internationally. They focus on our analytically-minded marketing, finance and IT talent, but are open to all.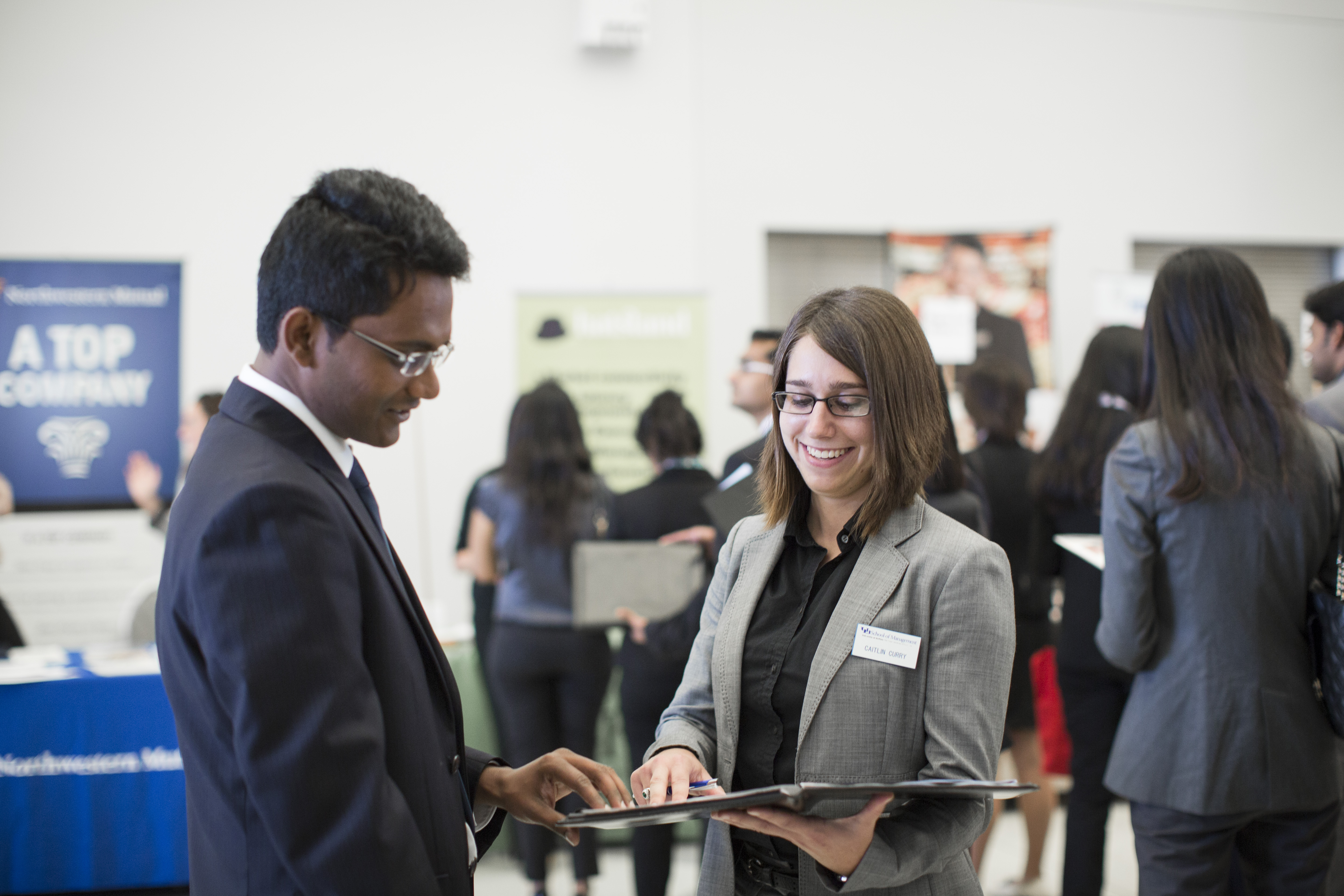 Another company headquartered in Buffalo, Rich Products, a leading supplier of food products in the US looks for supply chain, finance and marketing talent from us, especially those who have an international understanding.
Are you focused on managing risk from a financial or IT perspective?   Deloitte would like to talk to you.
Our sponsors for the 2016 Management Career Fair are North American Breweries and GEICO.  We are so appreciative of their extra effort and interest in our students.
So far, 60% companies who have registered are LOOKING for graduate level talent, such as KeyCorp, Citi, Moog, Xerox and Yext.  We expect more than 50 total organizations to be in attendance.
If you are a joint/dual-degree MBA, remember, you need a management internship to complete your MBA. JD/MBAs can talk to recruiters about getting leads in a legal department; PharmD/MBAs can talk to companies such as Univera and Catholic Health. My point is, you are not limited to just the specific opportunities that the company lists in the program. Opportunities can come from having conversations if you do your homework ahead of time and impress the reps with your motivation and strong communication skills.
If you are second year #UBMBA student, now is the time to investigating and applying for full-time employment. Almost all of the companies attending indicated they are interested in speaking to students about full-time jobs.
How do I introduce myself?
"Hi, I am second year MBA and I am desperate for a spring internship and full-time job. Can you help me?"
No, that will not fly! But even if you do not say that directly, some things you do say might still sound that way.
So try to keep the following in mind.
Stay focused.
Give a few sentences that show depth.
Connect back to the company's needs.
End with an open-ended question for the representative.
Still not sure what to say? Stop by the Career Resource Center in 302 Alfiero for more resources and training on your elevator pitch.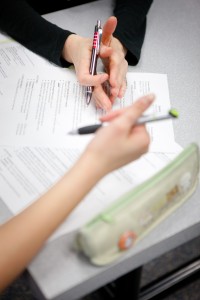 When you smile, wear a great suit, have many copies of your résumé and show genuine interest, what could go wrong? A pro tip about the résumé: don't make it just about your résumé. Try to have a conversation about you as a person instead. Some companies may not even take your paper résumé. But if they do, give it to them near the end of the conversation so the representative looks at you instead of looking down at the piece of paper.
What do I do after the Career Management Fair is over?
Keep track of all your conversations so you know who you should follow up with and when. Some companies will ask you to apply for positions on their websites. Make sure you do! For the companies that intrigued you the most go the extra step…keep in touch via email, LinkedIn and any other method they indicated. Another tip: try to find alumni who work at those companies to engage them in conversation. The more people you can talk to about the company's opportunities, the better.
Key Takeaways
The career fair is an opportunity to meet new companies face to face, even if they aren't hiring right now.
Do your homework. Research the companies that interest you.
Prepare your introduction and personalize it. Don't forget to smile!
Follow up in a timely manner.
Also, don't forget about the UB STEM UP Fair on October 5, organized by Career Services. Check out the list of participating companies on BullsEye: www.ub-careers.buffalo.edu
Want more tips about making the most of the career fair? You can learn more here: http://mgt.buffalo.edu/career-resource-center/students/preparation/crc-programs/workshops/making-the-most-of-fairs.html
Current students can view our list of attending companies through Bizlink: https://mgt.buffalo.edu/career-resource-center/students/bizlink.html
---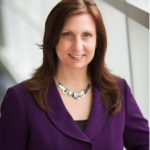 Melissa Ruggiero is a career advisor for graduate students at the University at Buffalo School of Management. With 19+ years of experience in career counseling, her passion is to help others find theirs. You can connect with her on Twitter at @melissaruggiero. Don't forget to use #UBCRC and #UBMBA to ask questions.
Please follow and like us: