APMS Survey
This anonymous survey is intended to help the e-board get an understanding of the meetings and events YOU are most interested in! If you could please take the short amount of time needed to complete this survey, it can help improve our club greatly. Your opinions are important to us, and we want to make sure that we are meeting all of your expectations. We want this to be a fun, interactive, social club that also helps provide professional support through our resources. We would like your input to help achieve these goals. Thank you!
---
We are a student organization under UB's Student Association for any undergraduate students interested in studying medicine. There are no membership requirements. Our services and meetings are open to all UB students. This is APMS.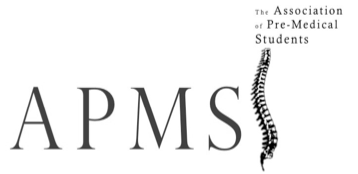 We hold meetings at least once a month: often we have fun social gatherings, guest speakers to talk about their specialties, and meetings always come with free dinner. It's a chance to socialize with other pre-meds outside of class. We many shadowing and volunteer opportunities. Connect with us, come to meetings, and you'll be updated of these great events. As always, contact APMS E-Board with questions or comments. We're always open to suggestions and questions! Find out more…
Upcoming Events
Feb
24
Sat
Ronald McDonald Cooks for Kids

@ Ronald McDonald House
Feb 24 @ 3:30 pm – 6:00 pm
Register under the volunteer tab
Feb
28
Wed
GBM – Intro and Social

@ TBD
Feb 28 @ 6:00 pm – 7:00 pm
Come hang out and meet members at the first GBM of the semester!
Have you recently learned about APMS and want to learn what we have to offer? This GBM will be similar to the very first meeting we had this semester. Come learn about our shadowing and volunteer programs, meet the e-board, and more. This is the perfect time to get involved and learn how we can help you. Also, come and meet other pre-meds! Dinner will be provided.
More details and location to come.
Mar
7
Wed
Guest Speaker – Libby Morsheimer from PreHealth Advising

@ TBD
Mar 7 @ 5:30 pm – 6:30 pm
Come join us for food and listen to what Libby Morsheimer and the rest of the prehealth office can do to help make you a competitive applicant! Learn about the prehealth committee process, letters of recommendation, the infamous personal statement and more!
Location TBD so check back soon
Featured Programs
APMS is proud to announce a new shadowing program; Family Doctor for a Day.
This program works a little differently than our other programs since it will set you up with the opportunity to shadow a doctor who is a part of UB/MD Family Medicine Department. You will be scheduled for a half-day to shadow a doctor from UB/MD at one of four locations. Depending on availability and interest, the experience can be expanded. This will be between you and the physician you shadow.
After you submit this application, you will have to present copies of some information. You will be asked to submit a quick reflection paper to help the UBMD Family Medicine Department with this program. Thank you for applying and if you have any questions please feel free to contact us. Click on the Link below to learn more and APPLY!